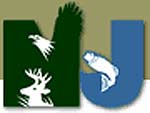 Trenton, NJ –-(Ammoland.com)- The Division of Fish and Wildlife is advising hunters who purchased 2011 Shotgun or 2011 Muzzleloader deer permits on or after December 14, 2011 to review their permits and if necessary, follow the instructions provided in the following information.
Due to automated licensing system changes necessary to begin issuing 2012 hunting and fishing licenses, 2011 Shotgun and 2011 Muzzleloader deer permits purchased on or after December 14, 2011 at license agent locations with Verifone machines were printed and will continue to be printed with only one transportation tag for all zones, including zones where two antlerless deer at a time may be taken (Zones 5, 7, 8, 9, 10, 11, 12, 13, 14, 15, 17, 19, 36, 41, 42, 48, 49, 50 and 51).
Permits issued by agents with internet based systems were not affected and will continue to be issued with the appropriate number of transportation tags.
Hunters who harvest two antlerless deer at a time in zones where it is legal, but were issued a permit having only one transportation tag, are instructed to record both deer on the one transportation tag.
That transportation tag should then be attached to either deer and both deer should be transported at the same time to a check station. Check stations will check both deer normally by completing a data form for each deer and by issuing a metal seal and supplemental transportation tag for each deer.
If a hunter with an affected permit checks only one deer from a zone where two antlerless deer at a time may be taken, the check station will only issue one supplemental transportation tag to the hunter. If that hunter harvests two antlerless deer at a time on a later date, they should use the supplemental transportation tag for one deer and a homemade transportation tag for the second deer.