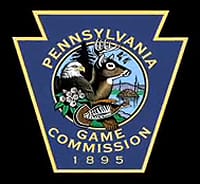 HARRISBURG, PA –-(Ammoland.com)- With the two-week statewide general deer season closed, Pennsylvania Game Commission Executive Director Carl G. Roe is encouraging hunters to take the time to report harvested deer through the online reporting system, through the new toll-free Interactive Voice Response (IVR) telephone reporting system or by using the postage-paid report cards included in the 2011-12 Digest provided free to each license buyer.
"With all the activities this time of year, it is important that hunters not forget to report a harvested deer," Roe said. "With the three methods of reporting a harvest, the Game Commission is doing its best to make completing this required task even easier.

"Unfortunately, based on more than 20,000 deer checked by Game Commission deer aging teams last year, less than 40 percent of hunters who harvested deer took the time to report that harvest."
Roe noted that one of the recommendations to improve the agency's deer management program from the 2010 Legislative Budget and Finance Committee's audit of the deer management program was to increase harvest reporting rates.
"Proper and timely reporting of deer harvests is one way in which hunters can contribute to deer management efforts," Roe said.
When reporting antlerless deer harvests, Roe urged hunters with multiple antlerless deer licenses to be sure that they file the correct report for the antlerless license used to tag the deer in the field.
To report a deer harvest online, go to the Game Commission's website (www.pgc.state.pa.us), click on "Report Your Harvest" above the "Quick Clicks" box in the right-hand column, click on "You can link to PALS by clicking here," check "Harvest Reporting," scroll down and click on the "Start Here" button at the bottom of the page, choose the method of validating license information, and click on the checkbox for the harvest tag being reported. A series of options will appear for a hunter to report a harvest. After filling in the harvest information, click on the "Continue" button to review the report and then hit the "Submit" button to complete the report. Failing to hit the "Submit" button will result in a harvest report not being completed.
The toll-free Interactive Voice Response (IVR) telephone harvest reporting system can be accessed by dialing 1-855-PAHUNT1 (1-855-724-8681). Hunters should have their Customer Identification Number (hunting license number) and field harvest tag information with them when they call, and should speak clearly and distinctly when reporting harvests, especially when providing the Wildlife Management Unit number and letter.
"Hunters may report one or more harvests in a single session," Roe said. "Responses to all harvest questions are required.

"Hunters who use the toll-free number to submit a harvest report will receive a confirmation number, which they should write down and keep as proof of reporting. Those who report online should print or save a copy of their harvest report submission as proof of reporting."
Roe noted that hunters still have the option to file harvest report postcards, which are included as tear-out sheets in the current digest.
"We certainly are encouraging hunters to use the online reporting system, which will ensure that their harvest is recorded," Roe said. "The more important point is that all hunters do their part in deer management and report their harvested deer to the agency."