The First Spanish Technology Center Dedicated to Firearm Development Launches the SpeedShot Training System Designed to Improve Speed in Multiple Magazine Changes.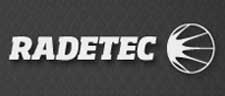 BETHLEHEM, Pa –-(Ammoland.com)- Rade Tecnologías SL of Madrid, Spain, has announced the opening of a subsidiary facility in the U.S. to launch its first entry into the handgun accessory market with two unique SpeedShot ammunition counting training systems designed to improve human reflexive speed-to-magazine replacement.
The newly created U.S. company, called Rade Technology Corp. (radetec.com), located in Bethlehem, Pa., will launch the SpeedShot training grip systems at the SHOT Show in Las Vegas on Jan. 17-20, 2012 (booth no. 15938A).
Drawing on its vast experience in cutting-edge electronics technology for the medical industries, Rade Technology Corp. was established in 2010 to serve professional and amateur firearm users who want to improve shooting speed and accuracy in competitive speed shooting sports, as well as personal protection, home defense, and law enforcement.
There are two SpeedShot electronic training systems for pistols and long guns, both using a sensor in the dedicated magazine and then a choice of numerical digital or LED light display on the firearm depending on the training system chosen by the student and instructor. SpeedShot patent-pending ergonomic electronic grips replace existing pistol grips during training in order to show the number of rounds remaining in the weapon's magazine. It does not sense the presence of a round in the chamber.
Radetec is currently rolling out pistol grips for virtually all popular pistols in the most popular caliber ammunition. Currently, Radetec systems are available for Beretta, Glock, Smith & Wesson M & P, and M1911 platform pistols.
Displays come in two models that indicate rounds left in the magazine: an LED colored light system and a digital display system. In the LED light version, the light changes from unlit for four or more rounds, to blue for three rounds, to green for two rounds, to red for one round, and flashing red to indicate an empty magazine.
The digital numeric read-out indicates the actual number of rounds left in the magazine. The total number of rounds fired by the pistol since the installation of the grips can also be accessed in this configuration.
The SpeedShot counting system is powered by a five-year lithium battery. SpeedShot for pistols comes with a specially designed set of ergonomic grips with embedded electronics for each make and model of firearm, one magazine, and a user's manual. It has a suggested retail price of $160 for both the digital model and for the LED light display version.
Miguel Labodia, CEO of Rade Technology Corp's U.S. operation stated, "Radetec's ammunition counting system can improve speed, confidence, and reaction time in sport or defensive situations. It's for those who never want their gun to run dry – we anticipate this will be greatly beneficial for training home defense and recreational/sports shooters who will make up most of our customer base."

Labodia continues, "While we are based in Spain, we are building our organization with American sales and marketing professionals who understand the needs, wants, and culture of the American consumer and law enforcement professionals. One of our first orders of business was to join both the NSSF and NRA, and we are proud of our affiliation and association with both these groups dedicated to preserving the rights of individuals while promoting safe and proper use of firearms."
For more information: www.radetec.com. Tel. 888 930 3212. The U.S. company is located at 1510 Valley Center Parkway No. 160, Bethlehem, Pa. 18017.