By Tori McCormick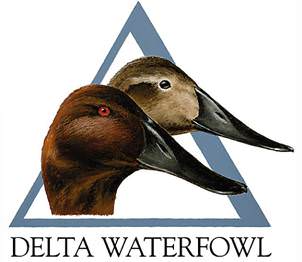 Bismarck, ND –-(Ammoland.com)- He died on a Wednesday at 8:47 a.m.
I hustled Buddy's 68 pounds from my truck's passenger seat into the vet's office and laid him on the stainless steel table, his aged and atrophied body on full display.
I can still feel him cradled in my arms, how his dead weight felt heavier than I expected.
He could no longer walk or control any of his bodily functions. His breathing was sporadic and labored. For each breath, his diaphragm would hit bottom with a muffled thud and contract ever so slightly. He moaned with each exhale, like he had repeatedly the night before.
"He won't feel a thing," said the veterinarian. "He'll drift off like he's going to sleep. He won't feel a thing."
As Buddy lay on the table, I looked into his eyes, his cold nose pressed against my own. Buddy had that unmistakable 10,000-mile stare, the kind soldiers get when they've seen too much combat. Buddy's eyes were glossy and lifeless and resigned. The cancer, diagnosed only two short weeks before, was, little by little, stealing him from me.
The vet inserted the needle into his right leg. Buddy did not flinch. He just stared into my eyes, existing, as he was, in that borderland between life and death.
"It won't be long now," said the vet, his stethoscope listening to Buddy's waning heartbeat. "It won't be long."
When Buddy was eight months old, he made his first retrieve. It was a dandy, though not by design. I was hunting the flood plain of the James River, near Aberdeen, South Dakota. The river's main stem was a watery tempest, swollen and roiling, deep and dangerous. The shallow, docile water that spilled over its banks created perfect waterfowl habitat, and the blue-winged teal that took refuge there were as thick as summertime mosquitoes.
I had Buddy on a check chord, staked into the muddy ground behind my makeshift blind. I wanted him to observe, absorb and learn.
The morning was shaping up nicely. I killed two drake blue-wings right away, and retrieved them myself as Buddy looked on from behind the blind. He marked both birds, and his quivering body language (and occasional whimpering) suggested he didn't much like or appreciate being corkscrewed into the ground.
Buddy had freedom on his mind.
After I retrieved the second bird, a lone Canada goose glided silently into shooting range. I didn't see the bird right away, but Buddy did. He sat statuesque in the blind, his head swiveling slightly as he tracked the birds' flight path, his tail, like a windshield wiper, fanning the muddy ground.
When I shouldered my shotgun the bird was already behind the blind and heading toward the river. The smart move, in hindsight, would have been to pass on the shot. I didn't. Instead, as if driven by Pavlovian instinct, I snapped off a round and winged the bird.
A sick feeling instantly came over me: The birds' downward trajectory suggested it would land in the pulsing river, and it did.
It did with an echoing splash that seemed to distill all of Buddy's disparate thoughts into a singular motivation: retrieving that lone, winged Canada goose.
In a fit of puppy pique, Buddy rocketed from the blind, pulled up the stake from the muddy ground, and was off, the check chord and stake bouncing wildly behind him like beer cans dangling from a wedding-day car.
Freedom sometimes has its price, and I was instantly worried the river's mercurial current would swallow him whole.
A British Labrador, Buddy was smaller and less overtly high strung compared to most American-bred Labs. Still, his passion for retrieving (dummies all, at least until this day) could not be satiated. When a bird was down, he always summoned the inner drive to do what he was bred —and loved— to do.
Buddy dove into the river and, seemingly in seconds, had the withering Canada goose in his mouth. He swam with a cocksureness and athleticism that I'll never forget.
Buddy ambled up the modest river bank with ease, his glossy black coat and rippled muscles glistening in the morning sun. He never once dropped the big bird, the size of which blotted him (head and body) out completely. It was a sight to see.
Seconds later, Buddy dropped the bird near the blind. It would have been perfect had he delivered it to hand like he had been taught. Still, perfection has many incarnations, and Buddy's retrieve was perfection enough for me. And him too, I dare say.
It cost me $130 dollars to kill my dog, to have him interred into ash, to act as God's proxy. For genuine dog lovers, there is no preparation for such trauma.
It's hard to love so deeply, to care so much, but even harder to let go. A year after his death, the vestiges of Buddy's life still surround my own. Many haunt me.
I cleaned out the bed of my truck the other day and found Buddy everywhere.
The black and gray hair.
His old throw-dummies.
A muddy paw print.
A half-empty carton of his favorite liver snacks.
His dog dishes.
The old check cord and stake.
Sometimes a storm grows inside me when I think of Buddy. It's an emotion without a name. My mind can wonder from our countless good times together and, in a flash, be trumped by the events leading up to his death. It's difficult to reconcile.
I know now what I wish I had known then: that I should have had him put him to sleep a day earlier, sparing him a night of immeasurable pain and suffering.
My best friend, a very smart girl, has told me on occasion that I have to let go and be thankful for the joyous life we lived together. She is right, of course. But how?
As Buddy lay on that stainless steel table; as we looked into each other's eyes, his cold nose pressed against my own, I asked my dying Lab for forgiveness.
In that moment, he did for me what he knew I could not do for myself.
About:Delta Waterfowl provides knowledge, leaders and science-based solutions that efficiently conserve waterfowl and secure the future for waterfowl hunting. Visit: www.deltawaterfowl.org