Texan's Action Urged! Support Mayor David Marne!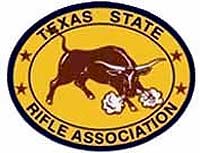 Houston, Tx –-(Ammoland.com)- This Monday, December 19th, the city of Shavano Park, near San Antonio, will reconsider the passage of an ordinance dealing with the discharge of a firearm within the city.
Mayor David Marne refused to sign the ordinance, sending it back to the 5 member city council.
In a letter to the Shavano Park City Council, Mayor Marne lists the ordinance as unnecessary and over-reaching. Mayor Marne also notes that state law, currently in place, adequately covers public safety concerns. This far-reaching ordinance could be read to prohibit the legal use of a firearm for self defense.
The ban includes bb-guns and other such non-weapon toys even with adult supervision; non-firearms often used in safety training for youth.
The passage of Ordinance No. 200-01-11 was not incident driven and adds nothing to public safety.
Bad Gun Laws Begin At the Local Level!
Support the citizens of Shavano Park and let your voice be heard! Stop Shavano Park City Ordinance No. 200-01-11
Please call 210-493-3478 and support Mayor David Marne and stop the implementation of Ciity Ordinance No. 200-01-11
You can also send an email message by going to www.shavanopark.org and click on the "Contact Us" tab.
Join, renew, or upgrade your TSRA membership. Our money and our members are from Texas! Make your voice heard first in Texas. Go to www.tsra.com or call 512-615-4200 during business hours. Also, campaign information is posted at www.tsrapac.com More will be added as the election cycle heats up.
Keep the faith, Alice Tripp
Legislative Director Texas State Rifle Association