Sightless Woodworker Has Helped Build More Than 10,000 Nesting Structures
Story by Tori J. McCormick – Photos by Kevin Naze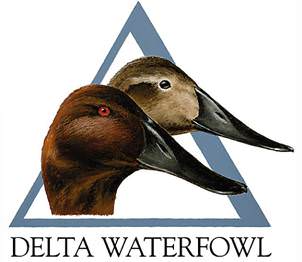 Bismarck, ND –-(Ammoland.com)- BOB SCHUH ANSWERS his door with a broad smile and greets his visitor with his right hand fully extended.
"Welcome," he says, his handshake as firm as a Vise-Grip.
Schuh's kitchen and living room are dark. The only ambient light in his house washes through a picture window — particularly bright as the sun refracts off the newly fallen snow.
"Let's go out to my shop," says Schuh, referring to his 30-by-32-foot heated woodworking oasis, which smells unmistakably of the pine sawdust of newly constructed wood duck boxes.
Schuh is no ordinary woodworker. When he was 18 years old, he was hunting rabbits along a railroad grade, like he had many times before. The foot-high ganglia of brush, perfect cottontail habitat, made walking extremely difficult. In a split-second, Schuh lost his footing and, just as quickly, his 12-gauge shotgun accidently fired. Pellets grazed his face.
"It happened pretty early in the morning, and that's about all the details I can recall," says Schuh, of Whitelaw, Wis., about 25 miles south of Green Bay. "The only thing I really remember for certain was waking up two days later in the hospital."
Doctors tried to save his vision, but Schuh's eyes swelled up badly, detaching his retinas. Schuh, now 53, may have permanently lost his vision, but he never lost his love for the outdoors — or for giving back to it.
Last year, Schuh teamed up with the Green Bay-based Packerland Chapter of Delta Waterfowl to cut out, assemble and erect as many wood duck boxes as possible in a 50-mile area from Green Bay to Marinette.
"Quite frankly, if it weren't for Bob, I don't think any of this would be possible," said Eric Johnson, chairman of the Packerland Chapter. "He's an amazing guy, that's for sure."
Schuh's love of woodworking began in high school. After his accident, he was forced to learn his life anew. He attended what is now the Wisconsin Center for the Blind and Visually Impaired in Janesville, Wis., as well as Northcentral Technical College in Wausau, Wis., where he learned independent-living skills.
"They get you ready to live life on your own," Schuh said. "I learned how to cook safely, basic mobility and cane travel and Braille, among other skills."
In four months, Schuh was living independently again, embracing life with a champagne effervescence obvious to anyone who meets him.
"I don't have a lot of patience for a woe-is-me attitude," he said. "I have a pretty short fuse for people who don't want to try. I am limited, but I find ways around it. You're only blind if you choose to be blind."
Schuh's blindness didn't stop him for rekindling his woodworking hobby, either. Over the years, he has spent a tidy sum on saws, drill presses, lathes and other equipment. He developed — and honed — a system for cutting out wood duck boxes and bluebird houses that's beyond assembly line efficient and precise. Safe too.
"When I initially reached out to Bob and told him what I was thinking and wanted to do, he didn't hesitate," Johnson said. "He said, 'OK, no problem. I'll do it.' He even put our chapter project in front of the line."
In a matter of weeks, Schuh had cut the boards for 200 wood duck boxes, after which Packerland Chapter members came to his shop and assembled the pieces. The boxes were erected last winter on Wisconsin Department of Transportation land, a partnership brokered by the chapter. Funding for the wood came from various grants and the chapter's Waterfowl Heritage Fund, which allows Delta chapters to keep 25 percent of their fundraising proceeds for local projects and other conservation and hunting-related initiatives. The Wisconsin Waterfowl Association also helped with the project.
"We put the boxes in some prime habitat areas for wood ducks, and we're hoping to really bolster the local population," Johnson said. "This is a project we are going to continue this year. Thanks to Bob and the efforts of a lot of people in our chapter and out, it has worked out very well."
The local Delta project wasn't Schuh's first public service woodworking. Far from it. Since 1990, Schuh has helped build 2,723 wood duck boxes and 7,394 bluebird houses, all of which he's given away.
Among his many talents and interests, Schuh writes a Sunday outdoors column for a local newspaper, which can be a great asset when he has wood duck boxes available.
"I just write it in my column, and people come out to my farm to get them," he said. "I get a lot of people coming here when the column first appears."
Schuh says the act of building artificial nesting structures is his way of giving back to nature and the public. What began as a hobby has become something of a calling.
"I really enjoy doing something for the species and for hunting," said Schuh, an avid big-game hunter who credits his friends for helping him rediscover hunting many years after his accident. "I don't hunt waterfowl because I don't like the meat, and I won't kill something I won't eat, but I love to hear and feel their wing beats. I have some ponds on my farm and I really enjoy knowing the ducks are there for everyone to enjoy. It makes me feel pretty good."
Tori McCormick is associate editor of Delta Waterfowl.
About:Delta Waterfowl provides knowledge, leaders and science-based solutions that efficiently conserve waterfowl and secure the future for waterfowl hunting. Visit: www.deltawaterfowl.org