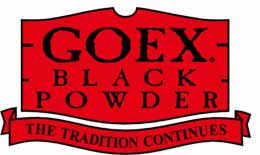 Shawnee Mission, Kansas –-(Ammoland.com)- At Goex Powder Company-The Tradition Continues.
The manufacturer of the only American made authentic black powder for over 200 years, is happy to announce that Tim and Harry Marsh won a combined 17 first place, 13 second place and 13 third place muzzleloading titles at the recent National Muzzle Loading Rifle Association National shoot. Both used Goex.
Tim and Harry Marsh father and son, from Stanton Kentucky, are regular attendees at the muzzleloading NMLRA Championships in Friendship Indiana.
Tim broke three national records with several in the traditional offhand categories. Harry competed in two aggregates and won one.
"I can honestly say that Goex powder performed flawlessly in helping Harry and I have a successful season, it's our propellant of choice for patched round ball shooting" said Tim.
To find out more about Goex's The Tradition Continues superior made in the USA black powder products see goexpowder.com, call 913-362-9455 or write to 6231 Robinson, Shawnee Mission KS, 66202.