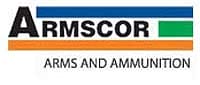 Pahrump, NV –-(Ammoland.com)- To say the least, we've been busy.
Last year, we redefined ourselves. We rebuilt our brand from the ground up and have developed new products to pave the way.
It's that simple.
We still stand for reliability, trust, value, and service. But recently, we restructured our company's entire architecture to ensure that the customer experience is more fluid, understandable, and accessible.
Join us at Media Day to test fire some of our newest products and experience Armscor and Rock Island Armory for yourself. Get to the booth early to pick up a press kit, chalk full of valuable information and exciting news.
At the show, stop by our booth and see what all the excitement is about.
Booth #: 16860
We'll see you soon.