By Paul M. Barrett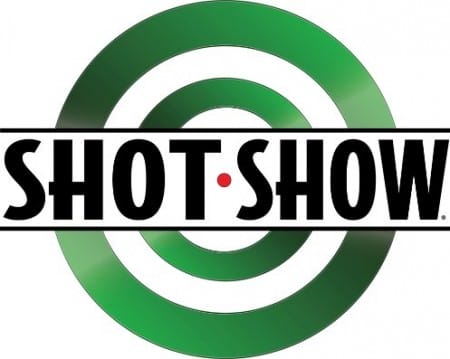 Las Vegas, NV –-(Ammoland.com)- In what might be an amusing first for the gun industry, I was both banned and widely praised at this year's SHOT Show. Let me explain.
Crown has just published my book, GLOCK: The Rise of America's Gun, a narrative history of the iconic semiauto pistol, its inventor, and the marketing phenomenon that revolutionized the U.S. firearm market. The book explains the unique appeal of the Glock as well as the corporate intrigue and controversy that have made the Glock company an object of fascination in gun circles (for example: the 1999 attempt on Gaston Glock's life arranged by one of his own financial advisers).
Apparently, the executives at Glock Inc., the Smyrna, Ga., subsidiary of Glock GmbH are worried about the book's look behind the scenes at the company. So Glock Inc. forced the National Shooting Sports Foundation to rescind my press credentials for the 2012 SHOT Show expo floor. Talk about disrespect for First Amendment free speech rights!
No matter. Using garden-variety reportorial techniques, I managed to make my way around SHOT Show, see all of my contacts in the industry, and find — much to my delight — that the book is being enthusiastically embraced.
The good folks at 5.11 Tactical invited me to participate in their terrific authors panel. Lone Wolf Distributors sold GLOCK: The Rise of America's Gun from their booth on the floor. Keisler Law Enforcement asked me to sign a dozen copies they purchased, including one for industry legend Doug Keisler (thanks, Doug!). Jeff Cahill of Tango Down had the book at his company's booth. Frank DiNuzzo, Glock Inc.'s former chief in-house trainer, was patrolling the floor singing the praises of GLOCK: The Rise of America's Gun, in which he is a character, of course. Ditto for Cameron Hopkins, the NRA "Industry Insider" blogger.
If GLOCK: The Rise of America's Gun elicits kind words from the gun industry, it's gotta make you wonder what the people in Smyrna are so worried about.
---
About Paul M. Barrett:
Paul M. Barrell is an assistant managing editor at Bloomberg Businessweek. He is the author of American Islam: The Struggle for the Soul of a Religion and The Good Black: A True Story of Race in America. Barrett lives and works in New York City.