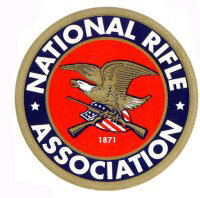 FAIRFAX, Va. –-(Ammoland.com)- The National Rifle Association is pleased to announce that Brunton Outdoor Group has agreed to serve as Title Sponsor of The NRA Foundation's Friends of NRA television show for the second consecutive year.
Friends of NRA, hosted by retired Major League Baseball player Matt Duff and professional shooter Jessie Harrison, airs Sundays at 10:00 PM EST on the Outdoor Channel.
The show follows Matt and Jessie across the United States as they explore the history and impact of Friends of NRA, the multi-million dollar grassroots fund-raising program.
"Brunton is honored to sponsor and support this wonderful show," said John Smithbaker, Brunton President and CEO. "Friends of NRA captures the essence of the American Spirit of independence, community and our ever so important 2nd Amendment Rights and heritage. Like the NRA, Brunton is not only a brand, but a collective of people from all walks of life pulling together to support our way of life."

Brunton

"Brunton has been key in the development of Friends of NRA TV," said Kyle Weaver, Managing Director of NRA's Field Operations Division.

"As Title Sponsor, they have led the way for us to produce a great television show exposing all of the amazing things Friends of NRA is doing for the shooting industry. We are proud to have Brunton as a partner."
About Brunton: A renowned manufacturer of equipment for the outdoor enthusiast, the Brunton brand has been known for its quality, reliability and long life. Their expansive list of products includes binoculars, shooting scopes, tripods and more. See their website at http://www.bruntongroup.com for additional information.
About Friends of NRA: The Friends of NRA television show follows Matt Duff and Jessie Harrison as they travel across the country experiencing the impact made by the NRA. Learn more by visiting their website at http://www.friendsofnra.tv. For sponsorship inquires, contact Event Services Manager Jeremy Greene at (703) 267-1354 or [email protected]