Last Weekend to See Plowshares Into Swords Exhibit.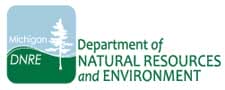 Michigan –-(Ammoland.com)- The 5th Michigan Volunteer Infantry will play at the Michigan Historical Museum on Feb. 4 at 1 p.m. in recognition of the museum's Civil War exhibit, Plowshares Into Swords.
The performance marks the last weekend visitors can see the special exhibit. It will be held in the museum's first floor in the Forum and begin at 1 p.m. The event is free with regular museum admission.
The 5th Michigan Volunteer Infantry – a unit which saw action at the battles of Bull Run, Antietam and Gettysburg during the Civil War – was mustered into service on Aug. 28, 1861 at Fort Wayne in Detroit. One hundred fifty years later the modern 5th Michigan Regiment Band brings Civil War history to thousands of spectators each year through music and historical narration.
The band will be dressed in their Union blues and perform Civil War-era music on antique and replica sax horns and wood rope tension drums. The selection will include popular marches, polkas, waltzes and quicksteps of the 1860s that were played during parades and at military balls on both sides of the Mason-Dixon Line.
Lt. Col. Guy Smith, director of the band, has meticulously transcribed and orchestrated the band's music using original scores preserved in the National Archives.
Visit www.michigan.gov/museum and see "Coming Events" for more detailed information.
Michigan Historical Museum admission is $6 for adults 18-64. Children through age 5 are free; youth ages 6-17 pay an optional $2; and seniors 65 and up pay $4. Annual passes are available, and Sundays are FREE for everyone. Visit www.michigan.gov/museum for details.
The museum is open seven days a week. It is located inside the Michigan Library and Historical Center, 702 West Kalamazoo St., Lansing. The museum and visitor parking are on the north side of Kalamazoo Street, two blocks east of M. L. King Jr. Boulevard. Weekend parking is free. For more information, visit www.michigan.gov/museum or call 517-373-3359.
The Michigan Historical Center is part of the Michigan Department of Natural Resources. Its museum and archival programs help people discover, enjoy and find inspiration in their heritage. It includes the Michigan Historical Museum, 11 regional museums, and the Archives of Michigan. Learn more at www.michigan.gov/michiganhistory.
The Michigan Department of Natural Resources is committed to the conservation, protection, management, use and enjoyment of the state's natural and cultural resources for current and future generations. For more information, go to www.michigan.gov/dnr.