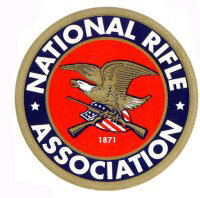 FAIRFAX, Va. –-(Ammoland.com)- The second season of Outdoor Channel's new hit Friends of NRA TV show debuts on Sunday, January 1 at 10:00 pm Eastern Time.
The show follows the adventures of champion shooter Jessie Harrison and retired baseball player Matt Duff as they delve into the inner workings of Friends of NRA, a multi-million dollar grassroots fundraising program.
During the ten episode season, Matt and Jessie will travel across the United States and explore the impact the Friends of NRA program and NRA Foundation grants have on local communities.
This season's exciting journey begins in Las Vegas where Matt and Jessie meet the people who truly consider themselves Friends of NRA.
"The show will familiarize more people with Friends of NRA while showcasing the effects the money raised has on the shooting world," said Kyle Weaver, Director of NRA's Field Operations Division. "Matt and Jessie are great ambassadors for the Friends of NRA program."
Friends of NRA is a grassroots fund-raising program dedicated to raising money and fostering community involvement for shooting programs across the country. One hundred percent of the net proceeds raised at Friends of NRA events go to qualified local, state, and national programs. Working with the NRA's field staff, thousands of volunteers nationwide participate in the program by organizing committees and planning events in their communities. Since its creation more than 14,000 events have been held, reaching over 2.5 million attendees and raising over $180 million dollars for The NRA Foundation, a 501(c)(3) charitable organization.
Visit the show's website at www.friendsofnra.tv.
Learn more about Friends of NRA at www.friendsofnra.org. For more information contact Event Services Manager Jeremy Greene at (703) 267-1354 or [email protected]