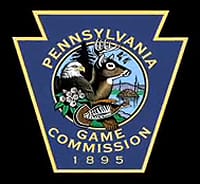 Pennsylvania –-(Ammoland.com)- The Pennsylvania Board of Game Commissioners gave preliminary approval to nearly all of the 2012-13 seasons and bag limits; however, there is one group of seasons that won't be finalized until summer: waterfowl and migratory bird seasons.
In July, in concert with federal frameworks, the Game Commission will set seasons and bag limits for September resident Canada goose and webless migratory birds, such as doves, woodcock, snipe and moorhens.
In August, the Game Commission and waterfowl hunting organizations will host waterfowl organizations, individual sportsmen and the public to attend a briefing on the status of waterfowl populations and proposed preliminary federal frameworks for the 2012-13 hunting seasons.
In addition to reviewing frameworks established by the U.S. Fish and Wildlife Service (USFWS) for upcoming waterfowl and migratory bird seasons, Game Commission staff, along with conservation partners, will provide updates on current and planned research and management programs, as well as past hunting results.
Based on public comments received and gathered at the meeting, Game Commission staff will prepare and present recommended composite waterfowl and migratory bird seasons, bag limits and related criteria to the USFWS for final approval. All migratory bird hunting seasons and bag limits must conform to frameworks set by the USFWS. States select their hunting seasons within these established frameworks.
By mid-August, once the final selections are made, the Game Commission will print and distribute brochures outlining the seasons and bag limits for waterfowl and migratory bird seasons to U.S. Post Offices, where hunters may purchase their mandatory federal duck stamp. The brochure also will be posted on the Game Commission's website (www.pgc.state.pa.us) along with a news release announcing the agency's final selections by mid-August.