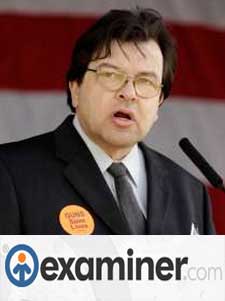 USA –-(Ammoland.com)- "California Lawmaker Pleads No Contest in Shoplift Case," The Associated Press reports at Fox News.
"Assemblywoman Mary Hayashi, D-Castro Valley, entered the plea in San Francisco Superior Court after the judge reduced a theft charge against her from a felony to a misdemeanor at a prosecutor's request."
After she tried to lift $2,500 worth of clothes? How many of us mere mortals think we could get away with felony grand theft and have the prosecutor go to bat for us, and then walk away from it with no jail time, our jobs intact and a fine of less than the state sales tax on the items we lifted?
Oh, but there were mitigating circumstance, we are told: She has "a benign brain tumor." But she's getting treatment, her attorney assures us. And she's all better now, back to the sound judgment we've come to expect from a California collectivist with the backing of a regressive electorate.
Except not so fast…
Continue reading on Examiner.com http://www.examiner.com/gun-rights-in-national/lawmaker-thief-a-perfect-representative-for-gun-grabbing-rights-thieves
About David Codrea:
David Codrea is a long-time gun rights advocate who defiantly challenges the folly of citizen disarmament. He is a field editor for GUNS Magazine, and a blogger at The War on Guns: Notes from the Resistance. Read more at www.examiner.com/gun-rights-in-national/david-codrea