Missoula, MT –-(Ammoland.com)- The ballots are out in the NRA publications so NRA members may vote in the election for members of the NRA Board of Directors.
The NRA Board has 76 Directors. Of those, 25 are elected every three years for three-year terms, and one is elected by vote at the NRA Annual meeting.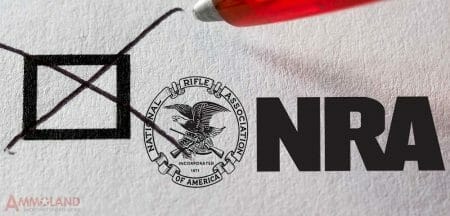 There are 31 candidates on the NRA ballot for 25 seats on the Board. Bios for these candidates are printed in the NRA publication that contains your ballot.
In my experience, a person can go cross-eyed reading these bios and trying to use them to select candidates to best support. Many gun rights entities make recommendations to vote for specific candidates on the slate.
MSSA makes no endorsements in this election, but for what it's worth to you, I'll tell you who I am voting for.
Because of the way the NRA counts the votes, the fewer candidates an NRA member votes for, the more those votes count. So, it is agreed by many that the best strategy is to vote only for the few candidates the NRA member actively wishes to support.
Of the candidates I'm voting for, I only know three personally. The others are on my list because they are recommended by other people I trust. My primary selection criteria is for people dedicated to assert the Right to Keep and Bear Arms. I care less about competitive shooting and other NRA efforts. Those who I'm not voting for I have no reason to dislike, just no known reason for supporting them.
Here are the NRA Board candidates I'm voting for:
William Bachenberg
Robert Brown
David Coy
Joseph DeBergalis
Maria Heil
Steven Schreiner
John Sigler
Robert Viden
Just FYI.
Best wishes,
Gary Marbut, president
Montana Shooting Sports Association
www.mtssa.org
author, Gun Laws of Montana
www.mtpublish.com
---
About Montana Shooting Sports Association:
MSSA is the primary political advocate for Montana gun owners. Visit: www.mtssa.org