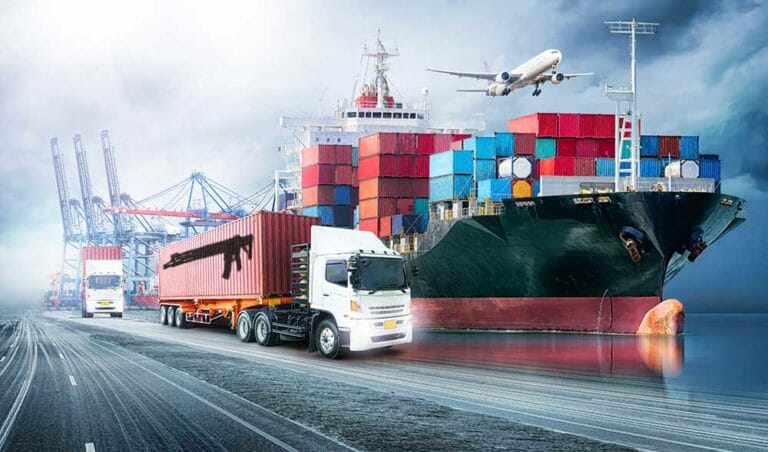 NEWTOWN, Conn –-(Ammoland.com)- The National Shooting Sports Foundation (NSSF) — the trade association for America's firearms industry — has added an online export controls training course to its growing list of free regulatory compliance resources available to NSSF's members.
This course is ideal for individuals whose jobs include export licensing and legal compliance, research and development, sales and marketing, purchasing and shipping, and information technology, and for anyone else new to exporting or who simply wants a refresher. At the end of the course, each attendee will be issued a certificate of completion.
The export process — that is the shipment or transmission of certain goods, materials and technical data outside the U.S., or even to foreign persons within the U.S. — is heavily regulated by federal laws and regulations, such as the International Traffic in Arms Regulations (ITAR) and the Export Administration Regulations (EAR). Did you know giving foreign visitors a tour of your manufacturing plant or even sending technical blueprints to one of your employees located overseas could violate export control regulations? Export control laws can also affect your company's other everyday business activities such as international travel, collaborations and contract negotiations.
For U.S. foreign policy and national security reasons, firearms and ammunition manufacturers and exporters are required to register with and obtain a U.S. State Department-issued license before they can "export" any "defense article" on the U.S. Munitions List (USML), which generally includes firearms and ammunition products and components, other than sporting shotguns and shot shells (the export of which is licensed by the U.S. Department of Commerce). The unlicensed "export" of "technical data" for firearms and ammunition products is also illegal. The civil and criminal penalties for violations of export control laws are substantial.
The new export controls training course is a welcome addition to NSSF's existing arsenal of regulatory compliance resources available to industry, and its debut on the eve of the SHOT Show is timely. NSSF voting members are currently eligible to participate on NSSF's Import/Export Committee, receive import/export-related e-newsletters and attend the committee's annual meeting at the SHOT Show featuring guest speakers from the State Department's Directorate of Defense Trade Controls (DDTC) and Commerce's Bureau of Industry Security (BIS). Additionally, NSSF and U.S. Department of Commerce officials will be conducting a sold-out seminar at SHOT on how to export firearms.
If your company is exhibiting at the show, taking the export controls training course is an excellent way for you and your representatives to prepare. Foreign persons will be attending the show and could be your next big customers. By taking the course you and your colleagues will learn how to properly handle these business opportunities in compliance with the law.
The free export-controls training course can be found by logging into the Members section of NSSF's website. It is listed under the Regulatory Compliance Resources tab. Individuals will need their company's NSSF member ID and password to access the training course. Once logged in, representatives will then be asked to register with the vendor providing the course (WeComply) to ensure the accuracy of their certificates of completion.
To become an NSSF member or for more information about NSSF's compliance resources, please contact Samantha Hughes, NSSF member services coordinator, at 203-426-1320 ext. 262 or [email protected]
---
About NSSF:

The National Shooting Sports Foundation is the trade association for the firearms industry. Its mission is to promote, protect and preserve hunting and the shooting sports. Formed in 1961, NSSF has a membership of more than 6,000 manufacturers, distributors, firearms retailers, shooting ranges, sportsmen's organizations and publishers. For more information, log on to www.nssf.org.