Tuesday, January 17 – 2 pm – Booth 20305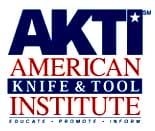 WASHINGTON, DC –-(Ammoland.com)- Special Ontario Knife Company Marine Bayonet will be won by a current AKTI member during a drawing at the Ontario booth on Tuesday during the SHOT Show in Las Vegas.
In the midst of the busy SHOT Show schedule in Las Vegas, industry leader members of the American Knife & Tool Institute (AKTI) will gather at the Ontario Booth #20305 on Tuesday, January 17th at 2 p.m. for a special event.
Individual members who renewed or joined AKTI between January 1 and December 30,2011 are eligible to win the special bayonet and private factory tour, including a one-night stay in western New York.
The bayonet was taken from the Ontario Cutlery archives. It is one of the first 200 OKC3s Marine Corps Bayonets produced and set aside in the company's vault. Of those originally archived 200 knives, 52 were used to fill urgent requests from deploying Marines, when the company did not have regular production run bayonets immediately available.
The reverse side of the 8″ proprietary carbon steel clip point blade is laser engraved with the AKTI logo and the obverse side with a quote from Ronald Reagan, the Marine Corp logo and the serial #001 of 001. This one-of-a-kind knife with sheath ships with a glass top walnut display case, and includes a Certificate of Authenticity attesting to its rarity, and a certificate for a one night stay in western New York and private tour of the Ontario Cutlery facility.
"Ontario Knife Company, Franklinville, New York, has been a long-time member and supporter of AKTI, actively serving on the Advisory Members board as well as being an important asset on the Legislative Committee. They have been invaluable dealing with knife issues in their region of the country," noted Jan Billeb, AKTI Executive Director.
The American Knife & Tool has been actively changing restrictive knife legislation since 1998, working on a state-by-state basis promoting reasonable and responsible knife laws and enforcement to benefit all knife and edged tool users.
"AKTI is laying the groundwork for more knife law changes in various states to ensure that law-abiding citizens are not considered de facto criminals for carrying a tool they use every day," reported Jan Billeb, AKTI Executive Director. "We are looking forward to an exciting year working with legislators for the benefit of the entire knife community."
A photo and details about the Ontario Marine Bayonet, as well as information about membership in AKTI can be found at www.AKTI.org.
ABOUT:
The American Knife & Tool Institute (www.AKTI.org) has been the advocacy voice of the entire knife community since 1998, ensuring that Americans will always be able to make, buy, sell, own, carry and use knives and edged tools. AKTI is recognized worldwide as a respected, credible and accurate source of knife legislation information, legislative input, and industry information with a successful, proven record of accomplishments in making effective changes to restrictive knife laws and promoting reasonable and responsible laws and enforcement.