Innovative Ballistic Viewport Design Offers Enhanced Peripheral Vision.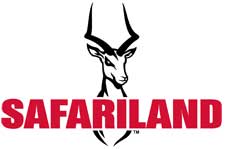 JACKSONVILLE, Florida –-(Ammoland.com)- Safariland, a BAE Systems business, introduced today the PROTECH® Intruder™ G2 Type IIIA shield. This ballistic shield is the first of its kind to incorporate a unique triangular viewport.
The shield and viewport have been independently tested to defeat the following handgun rounds:
9mm 124 gr. FMJ
.44 Magnum 240 gr. LSWC
Tokarev 7.62x25mm 85 gr. FMJ [steel jacket]
5.7x28mm 40 gr. SS197/Blue Tip
WIN. Ranger 9mm 127 gr. +P+ SXT
.357 SIG 125 gr. TMJ
The Intruder G2 shield features an innovative, enlarged, 6.75" x 15.50" (at widest points), triangular viewport which provides increased overall visibility compared to a standard viewport. This multi-layered viewport design contains overlapping acrylic and polycarbonate laminate ballistics in the front and back which reinforces the seams and provides excellent protection from handgun threats.
The Intruder G2 also features include the following:
Standoff platform and padded forearm rest on the body side of the shield that provides additional ballistic impact standoff protection against backface deformation
Horizontal ambidextrous handle which allows the shield operator's arm to be kept vertical in a strong-arm position utilizing skeletal support
High-intensity, strobe capable LED dual lighting system which provides the operator with the ability to illuminate darkened areas without the use of a separate light
Two non-skid, rubber rake bars for added protection from wear and tear
Quick release strap for additional support when carrying the shield
The Intruder G2 is made of 100 percent uni-directional polyethylene material with a rugged, state-of-the-art vacuum-molded outer skin which provides increased durability to this sleek design. The ballistic shield measures 20" x 33" in size, weighs approximately 21 pounds and offers 660 in2 (total area) of coverage.
"The Intruder G2 Shield is the culmination of a team of engineers striving to create something new and innovative that provides added visibility for the user," said Dan McNeil, Director, Category Management, Tactical Armor for Safariland.
For more information on the PROTECH Intruder G2 Shield or other hard armor or tactical carrier offerings visit: www.protechtactical.com.
Safariland's body armor models combine the heritage and expertise of ABA, Second Chance, SAVVY and PROTECH Tactical. In doing so, Safariland offers the most comprehensive line of body armor available in the industry. Safariland's NIJ-06 body armor provides law enforcement officers with enhanced performance, durability, comfort and value, which deliver on the company's motto: Together, We Save Lives.
About Safariland
Safariland, LLC is a premier provider of law enforcement and security products and services, delivering a full-range of customer-specific solutions. Offering many of the world's most recognizable branded products in the public safety market, Safariland is committed to saving lives. For more information about Safariland and its body armor products, please visit www.safariland.com.