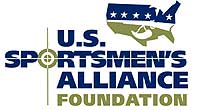 Columbus, OH –-(Ammoland.com)- Senate Bill 2035, introduced by Senator John Tassoni (D-Smithfield), would severely restrict how sporting dog and other owners keep dogs outdoors.
The bill would prohibit keeping a dog outdoors in a pen, cage, or other outdoor housing structure for more than 14 hours in a 24 hour period regardless of the size of the pen.
Tethering a dog for more than 10 hours in a 24 hour period would also be prohibited under the bill.
While the bill does include an exemption for sporting dog owners, it only would apply when the dog was actively engaged in hunting, training, or field trialing or while being transported to or from these activities. The exemption would not apply to sporting dog owners while they are at home.
Both prohibitions would set arbitrary limits on how sporting and other dog owners can keep dogs. This is despite the fact that reasonable and safe outdoor housing and tethering practices have long been utilized by hunters and field trailers who take great care of their dogs.
"This bill effectively kills the housing of dogs in outdoor kennels, a commonly accepted practice across the country and one that is used by many premier dog breeders," said Evan Heusinkveld, U.S. Sportsmen's Alliance director of state services.

"The limits set by this bill are simply unwarranted, arbitrary, and would put many responsible dog kennels out of existence. Sportsmen and sporting dog owners need to contact their state senators and ask them to oppose this harmful bill."
The legislation is similar to Senate Bill 140, introduced by Senator Tassoni last year.
Take Action! Rhode Island sportsmen should contact their state senators and ask them to oppose Senate Bill 2035. Tell them the restrictions imposed by the bill are unnecessary and would create an unwarranted hardship for responsible sporting dog owners. To find your state senator's contact information, please visit www.ussportsmen.org/LAC.
For more information, contact the U.S. Sportsmen's Alliance at 614-888-4868 or email [email protected]
About:
The U.S. Sportsmen's Alliance is a national association of sportsmen and sportsmen's organizations that protects the rights of hunters, anglers and trappers in the courts, legislatures, at the ballot, in Congress and through public education programs. Visit www.ussportsmen.org.