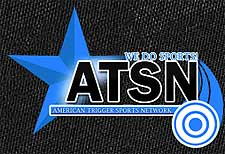 Ventura, CA – -(Ammoland.com)- This week on the Trigger Sports Network TV – 2011 Texas State FITASC
Shooters and Fans! THIS WEEK on ATSN TV we bring you Season 2 of the 2011 Texas State FITASC Championship at Rock Creek Clays, Grandview, Texas
Pursuit Channel (DirecTV 608 PRST/ Dish /Network 240 HUNT)
Exclusive Shooting Destination Night-Friday the 13th!!!
Showtimes
Tuesdays: 1:30pm PST/4:30pm EST
Fridays: 6:00pm PST/ 9:00pm EST
Fridays: 10:00pm PST/ Saturdays 1:00am EST
Tuesday January 10th and Friday January 13th!
2011 Texas State FITASC Championship
Rock Creek Clays, Grandview, Texas
Host, James B. Towle and the Trigger Sports TV team visit Rock Creek Clays, where top competitors, including Scott Robertson, converge to win the coveted Texas State FITASC Champion title. You'll enjoy the spectacular scenery and attractions at the beautiful Beaumont Ranch. Witness some fine shooting, and help us answer the question, "What does FITASC stand for?" You'll enjoy the quest!
Click here to see recent video: www.atsn.tv
James B. Towle
Host
American Trigger Sports Network
www.atsn.tv
About:
ATSN was born from the already popular Radio series, "Trigger Sports Radio" which was broadcast nationwide, and hosted by James B. Towle. James wanted to bring the world of Trigger Sports to a whole new level by introducing video clips and LIVE coverage from shooting events on the Trigger Sports LIVE! weekly show. ATSN is set to be the leader in your trigger sports news, and now we are broadcasting around the world! Visit: www.atsn.tv