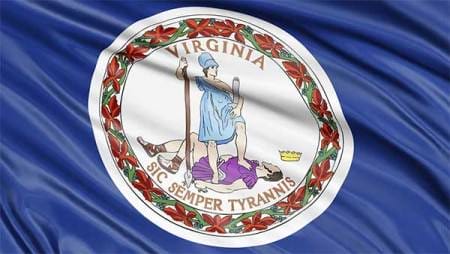 Virginia – -(Ammoland.com)- Contact Your Senators Now: In a long meeting of the Senate Courts of Justice Committee today, two important pro-rights bills were reported out of the committee and are now headed to the Senate floor. Both bills are top priorities of VSSA's legislative agenda.
First is SB 323, Senator Bill Carrico's bill to repeal Virginia's Handgun Rationing law. The vote was 8-7 on the GOP-controlled committee, with Sen. John S. Edwards, D-Roanoke, voting for passage with seven Republicans.
Please contact the following Senators and thank them for their vote in favor or your rights:
Edwards, Obenshain, McDougle, Stuart, Vogel, Stanley, Reeves, Garrett
Also reported out of committee was SB 4, Senator Stuart's Castle Doctrine bill. It was reported on a party line vote of 8-7, with Senator Norment being absent and the GOP members casting a yea vote for him. It remains to be seen if Senator Norment actually supports the bill or whether he will re-refer it back to committee when it gets to the floor.
Please contact the following Senators and thank them for their vote in favor of your right to self-defense:
Norment (Chairman), Obenshain, McDougle, Stuart, Vogel, Stanley, Reeves, Garrett
Also passed by the committee was SB 67, Senator Stanley's bill to remove the option for localities to require fingerprints for concealed handgun permit applications. A substitute bill passed the committee.
Voting with gun owners were:
Edwards, Obenshain, McDougle, Stuart, Vogel, Stanley, Reeves, Garrett
Please contact your senator now and urge them to support SB 323 and SB 4, and SB 67. All three bills will be on the floor for a final vote on Friday or Monday. VSSA will keep you posted before the final vote is scheduled.
Additionally, a number of bills are scheduled to be heard Thursday evening in House Militia, Police and Public Safety Subcommittee #1. Please contact members of this Subcommittee and respectfully request that they oppose HB 364 and HB 458 and support HB 20, HB 22, HB 26, HB 375 and HB 940.
Bills to be considered in the subcommittee Thursday:
Anti-Gun Legislation:
House Bill 364 would prohibit the private sales of firearms at gun shows by requiring that all sales conducted at a gun show go through a federally licensed dealer. Make no mistake, if passed, supporters of this legislation will soon be calling for a ban on all private sales in Virginia.
House Bill 458 seeks to weaken Virginia's preemption law by allowing localities to adopt an ordinance that prohibits firearms, ammunition, or components, or a combination thereof, in libraries owned or operated by the locality.
Pro-Gun Legislation:
House Bill 20 would update Virginia's Emergency Powers doctrine by adding lawful carrying and transportation to the list of actions that cannot be prohibited during a declaration of emergency.
House Bill 22 would establish that no locality or entity may participate in compensated confiscation schemes (gun "buyback") where individuals are given anything of value or money in exchange for surrendering a firearm to the locality unless the governing body first passes an ordinance authorizing the gun "buyback." This legislation also requires that any locality holding gun "buybacks" sell the firearms to a federally licensed dealer "or be disposed of in any appropriate manner" if they could not be sold.
House Bill 26 would allow a court to waive a $25 dollar fine upon presentation of the permit to the court, if a person fails to display his concealed handgun permit when requested by a law enforcement officer.
House Bill 375 would prohibit localities from adopting any workplace rule that prevents an employee from storing a lawfully possessed firearm and ammunition in his locked motor vehicle. The firearm must be in a secured container or compartment in the vehicle.
House Bill 940 repeals Virginia's handgun rationing which prohibits the purchase of more than one handgun in a thirty-day period.
---
About Virginia Shooting Sports Association:
The Virginia Shooting Sports Association (VSSA) was originally founded as the Virginia State Rifle and Revolver Association in 1938. VSSA is the official state association of the National Rifle Association. VSSA is also closely affiliated with the Civilian Marksmanship Program (CMP), Virginia Outdoor Sports Information Network (VOSIN), National Shooting Sports Foundation (NSSF), Virginia Gun Collectors Association, and the Virginia Wildlife Federation (VWF). Visit: www.myvssa.org