Wisconsin Department of Natural Resources Outdoor Report summary for January 19, 2012.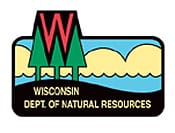 MADISON, WI –-(Ammoland.com)- Much of Wisconsin received snowfall last weekend and this week, but snow depths continue to be marginal for outdoor winter recreation through much of southern, central and northwestern parts of the state.
Anywhere from 4 to 6 inches of snow fell last weekend, but the snow was light and fluffy and strong winds caused drifting and bear spots in many locations.
Snowmobile trails remain open only in about a dozen northern counties, and are only rated as good in a few of those according to the Wisconsin Department of Tourism's Snow Conditions Report (exit DNR). Cross-country ski conditions faired better, but many trails in the southern half of the state have had minimal grooming and many are reporting there are some bare or thin spots. The good news is that snow is forecast for later this week into the weekend, with higher amounts expected in the southern part of the state.
Cold temperatures that moved into Wisconsin this week have finally frozen over most of the larger lakes that still had open water last week, including Winnebago and Mendota. However, some areas are reporting that certain spots are still being kept open by large numbers of waterfowl that were staying in the area. And conservation wardens are continuing to caution that much of the ice that formed is still very thin, and now covered by a protective layer of snow. There were numerous reports of snowmobiles and ATVs going through the ice on Lake Winnebago in the last week. Wardens are still advising foot traffic only on southern waters and for people to check ice depths regularly and be prepared should they fall through thin ice.
Ice conditions in the north through the central part of the state are generally good with a foot or more being reported in many locations. Many areas reporting fishing action slowed this week, likely due to the new snow cover. The best action continued to be for panfish, with some reports of very nice crappie and bluegill being caught, but with anglers having to move around a lot to find them. Action for walleye was slower, but there were still some reports of nice northern pike being taken on tip-ups.
While ice has also begun to form on some Lake Michigan harbors, there were still anglers open water fishing this past week. None of the harbor ice is considered safe at this time. Similarly, ice is again forming on the Bay of Green Bay and Lake Superior's Chequamegon Bay, but it is not safe. Anglers on Sawyer harbor and Little Sturgeon Bay were reportedly fishing along the shore ice, but with open water not too far out in the bay.
Mid-January generally is the onset of coyote and red fox breeding cycles that last into March. Cold, crisp winter nights afford opportunities to listen for the raspy barks of red fox or the high pitched yipping of coyotes. Pup litters of both species are born in March or April.
Among the waterfowl keeping areas of some lakes open were more than 300 tundra swans that have been on Lake Mendota for a couple of weeks. And more than 100 trumpeter swans have been reported on open water at Willow River State Park in St. Croix County. Visitors to bird feeder have included nuthatches, pine siskins, black-capped chickadees, dark-eyed juncos, blue jays, tufted titmice, northern cardinals and American goldfinches