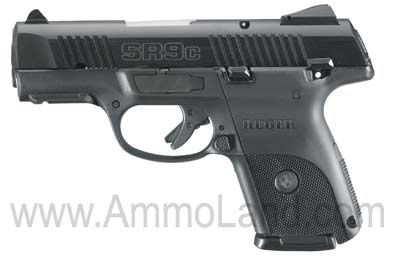 Ohio –-(Ammoland.com)- About 200 people have already signed up for this year's Bash. We have a few seats left, but time is running out.
This coming Sunday, we'll close registration and stop selling tickets. So this is your LAST CHANCE to sign up. We will not be selling tickets at the door. Once registration is closed and our attendance count is set, that's it.
Please check your calendar right now. If you're free the evening of February 11, why not join us for a gathering of Ohio patriots? Enjoy a great meal. Bid on guns and gear. Hear former NRA President Sandra Froman. Enter our "your choice" Ruger SR9c / SR40c raffle.
It's going to be a fun and festive evening with your fellow Second Amendment supporters and an important fundraiser for Buckeye Firearms Foundation. The Foundation has worked hard for you over the years, even participating in two victorious U.S. Supreme Court cases. Can you spare just one evening to support the Foundation?
And speaking of Supreme Court Cases, we'll be auctioning off an original copy of the Amicus Brief from Buckeye Firearms Foundation and the United States Concealed Carry Association that helped strike down the Washington D.C. gun ban and affirm an individual right to own firearms – the justice's first major pronouncement on gun rights in U.S. history. A VERY limited number of these documents were ever printed. It's your chance to own a piece of American history.
CLICK HERE to see some of the guns and other items we'll be auctioning off, and to reserve your tickets.
About:
Buckeye Firearms Association is a grassroots political action committee dedicated to defending and advancing the right of Ohio citizens to own and use firearms for all legal activities. Visit: www.buckeyefirearms.org