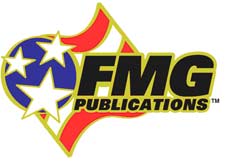 San Diego, Calif. –-(Ammoland.com)- The March/April issue of American COP Magazine includes tips for taking the best crime scene photos, extracting unwilling criminals from their cells and more.
Getting digital evidence has never been easier. Cops can now get great photos to use in the criminology lab and courtroom without mastering shutter speeds and F-stops.
That being said, there are still steps that need to be taken to ensure an officer gets the best evidence possible. "Digital Dilemmas" by Paul Laska details the process of getting photos of evidence that are beyond reproach.
"While your point-and-shoot is not a complex DSLR, you can, with a bit of practice, capture images that will impress the investigators, be appreciated in court, and make your job even more successful."
Most officers working in a custodial facility will have to run a cell extraction sooner or later. In "Cell Extraction: We Ain't Talking DNA," TI Goetz details the training you'll receive at a top-notch school like Cristando House. Readers will get the run-down on the best ways to get an unhappy, unwilling, oversized, ticked off felon from his cell.
Hard-working troops deserve gear that will work just as hard. "Gearing Up For SWAT" by John Morrison gives a sampling of the goods cops need for dealing with Very Bad Things. Some of the best guns, protection, scopes, ammo, knives and even clothing are highlighted here for the officers who go into some of the worst situations.
"Beyond Discreet Carry" by Ralph Mroz is an exclusive online article, featuring choices for off-body CCW options. Go to www.americancopmagazine.com to read this article and more great online-only content.
Readers have a chance to win an Adcor Defense B.E.A.R. Elite 5.56 package in this month's Gun of the Month giveaway. Also included in the package is a pair of Impact Sport electronic earmuffs, Genesis eyewear, the Katz Avenger boot knife, an Iosso AR-15 cleaning kit and a Harris HB255 bipod.
American COP Magazine's all-digital edition is reaching more readers than ever. Finding the right article or resource is easier with the included hotlinks and search options. To sign up for a free digital subscription, visit www.americancopmagazine.com/digital-editions.
For more information, bonus features, expanded content and to read the March/April issue, visit www.americancopmagazine.com.