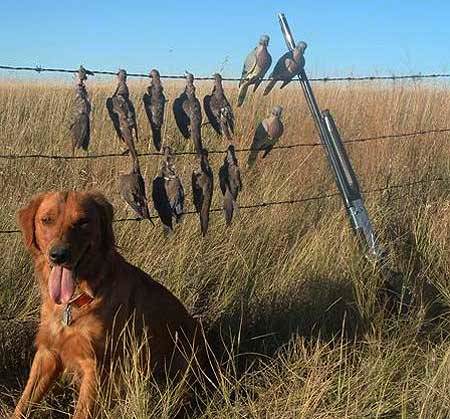 Columbus, OH –-(Ammoland.com)- For more than a decade, sportsmen in Iowa fought for the opportunity to pursue North America's number one game bird – the mourning dove.
Last year, the hard work and dedication finally paid off as the Iowa legislature passed Senate File 464 authorizing dove hunting in the state.
Now, just months after the first successful dove hunt, anti-hunting activists are pushing to have the season banned.
On January 19th, State Representative Mary Mascher (D-Iowa City) introduced House File 2061 that would prohibit dove hunting in the state.
"Despite the fact that the Iowa legislature clearly spoke last year by authorizing dove hunting, the animal rights lobby is not giving up," said Jeremy Rine, U.S. Sportsmen's Alliance in-house counsel and associate director of state services. "Sportsmen need to show their support for dove hunting to their elected officials."
Take Action! Iowa sportsmen should contact their state representatives and express their support for dove hunting. To find your state representative's contact information, please visit www.ussportsmen.org/LAC.
For more information on this and other issues, contact the U.S. Sportsmen's Alliance at 614-888-4868 or email [email protected]
---
About U.S. Sportsmen's Alliance

The U.S. Sportsmen's Alliance is a national association of sportsmen and sportsmen's organizations that protects the rights of hunters, anglers and trappers in the courts, legislatures, at the ballot, in Congress and through public education programs. Visit www.ussportsmen.org.