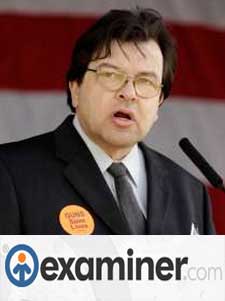 USA –-(Ammoland.com)- "Summit County Sheriff Drew Alexander plans to announce today that the county jail no longer will accept violent mentally ill and mentally disabled people arrested by area police," Rick Armon of the Akron Beacon Journal reports.
"The issue erupted publicly" we are informed, "after… the death of an inmate [in] a violent struggle with deputies."
"The policy," we are told, is "designed to improve safety for other inmates and staff."
And what about for the rest of us, as those contracted to protect "society" against violent offenders decline to take on the task of keeping the deranged ones isolated from those of us forced to pay for "public safety"?
The issue is huge, as the "violent mentally ill" left unsegregated pose a real threat to the general populace. And while our keeping and bearing arms won't solve the issue of how we can effectively treat those "who can't be trusted without a custodian," one thing is clear: Not taking personal measures to defend ourselves against aggressors, whether deranged or just immoral, is no solution.
Continue reading on Examiner.com http://www.examiner.com/gun-rights-in-national/solution-for-dealing-with-violent-mentally-ill-does-not-include-citizen-disarmam
About David Codrea:
David Codrea is a long-time gun rights advocate who defiantly challenges the folly of citizen disarmament. He is a field editor for GUNS Magazine, and a blogger at The War on Guns: Notes from the Resistance. Read more at www.DavidCodrea.com.