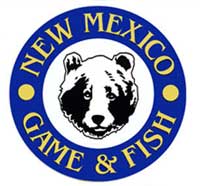 SANTA FE, NM –-(Ammoland.com)- Hunters who need access to computers or need help with the Department of Game and Fish online-only license application system can find both at locations statewide beginning Saturday, Feb. 25.
Department representatives and staff will be available at 17 locations around the state to help hunters apply for 2012-13 licenses for deer, elk, antelope, oryx, ibex, bighorn sheep, Barbary Sheep and javelina. Sessions will be Feb. 25, March 10, March 11, March 24 and March 25. The application deadline is 5 p.m. March 28.
This year, the Department eliminated paper application forms in favor of a paperless online system designed to streamline the application and licensing process and make drawing results and refunds available much sooner. Hunters who need help with the online process can attend one of the statewide sessions or call the toll-free assistance line, (888) 248-6866. Trained representatives will guide customers through the application process in person or over the phone.
For more information about the online application process and other changes that will affect hunters this year, please visit www.wildlife.state.nm.us or call (888) 248-6866.
Here is a list of times, dates and places where hunters can get access to computers and help with their online license applications:
Feb. 25 (all sessions 10 a.m. to 3 p.m.)
Ruidoso – Eastern New Mexico University branch, 709 Mechem Drive, Gateway Lab No. 100.
Silver City – Western New Mexico University, Besse-Forward Global Resource Center, corner of Florida and 12th streets, Room 103.
Tucumcari – Mesalands College, 911 South 10th St., Room A114.
Belen – Teacher Resource Center Lab, 997 Esperanza Drive, NW, behind McDonald's.
March 10 (all sessions 10 a.m. to 3 p.m.)
Portales – Eastern New Mexico University, 1305 W. Second St., University Computer Center, Room 107.
Las Cruces – Dona Ana Community College, 3400 South Espina St, General Classroom Building, 171.
Clayton – Clayton High School, 323 South 5th St., Room 12.
Farmington – San Juan Community College, "Copper Top" Building, Information Tech Building, Parking Loop P off College Ave., Room 7126 (downstairs).
March 11 (all sessions 10 a.m. to 3 p.m.)
Roswell – Eastern New Mexico University, 23 W. Mathis, Instructional Technical Center, Room 105.
Truth or Consequences – Western New Mexico University, 601 Sunset, Room 1.
Chama – Escalante High School, State Highway 531, Tierra Amarilla.
March 24 (all sessions 10 a.m. to 3 p.m.)
Carlsbad – Carlsbad Library, 101 S. Halagueno St.
Socorro – New Mexico Tech, northwest corner of Leroy and Bullock Ave., ISD Building, training room 106.
Las Vegas – New Mexico Highlands University, corner of Baca and Mora avenues, Purple Pub Computer Lab, Student Center, second floor.
Santa Rosa – Luna Community College.
March 25 (all sessions 10 a.m. to 3 p.m.)
Alamogordo – New Mexico State University, 2400 Scenic Drive, Room SC 135.
Quemado – Quemado High School, U.S. 60 east of the intersection with N.M. 36.
Raton – Raton High School, 1535 Tiger Circle, Room 220.