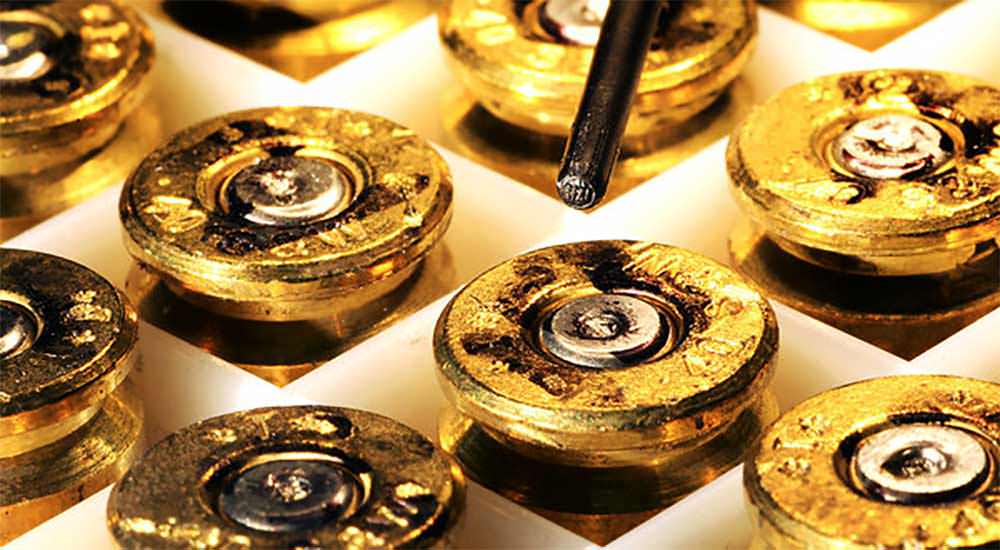 Albany, NY –-(Ammoland.com)-  The New York State Rifle & Pistol Association would like to correct the gross misstatements made by Senator Jose Peralta in his letter to Governor Andrew Cuomo regarding his proposed firearms microstamping bill S-675B.
First, there is not a single independent study demonstrating the technology actually works.
Several studies, including those done by the Suffolk County Crime Lab in Hauppauge and the University of California, Davis, conclude the technology does not work. Sen. Peralta has no basis for claiming "microstamped characters have been shown to transfer perfectly up to 95% of the time."
Second, Sen. Peralta's bill explicitly states that "microstamp-ready" firearms must put unique codes on spent cartridge cases on at least two places. The one and only way to comply with this would be a total redesign of all pistols made over the past 120 years, assuming that is even possible as the only place to make the second marking is inside the chamber when the round is fired making it difficult, if not impossible, for a gun to function properly.
Sen. Peralta's statement that "microstamping may cost as little as $0.50 per gun" is equivalent to saying that pigs could fly if only they'd grow wings.
The microstamping proposal has been becoming increasingly unpopular in Albany over the years as evidenced by the decreasing number of legislators supporting it. People know it's a fraud. Sen. Peralta is trying to pass a bill that cannot be complied with in order to effect a total prohibition on all new pistols sold in the state.
He just does not have to courage to come right out and say that!!
---
About New York State Rifle & Pistol Association

The New York State Rifle & Pistol Association is the state's largest and oldest firearms advocacy organization. Since 1871, our organization has been dedicated to the preservation of Second Amendment rights, firearm safety, education and training, and the shooting sports. Our membership consists of individuals and clubs throughout the state. We are a not-for-profit 501(c)4 organization and the official NRA-affiliated State Association in New York.  Visit: www.nysrpa.org