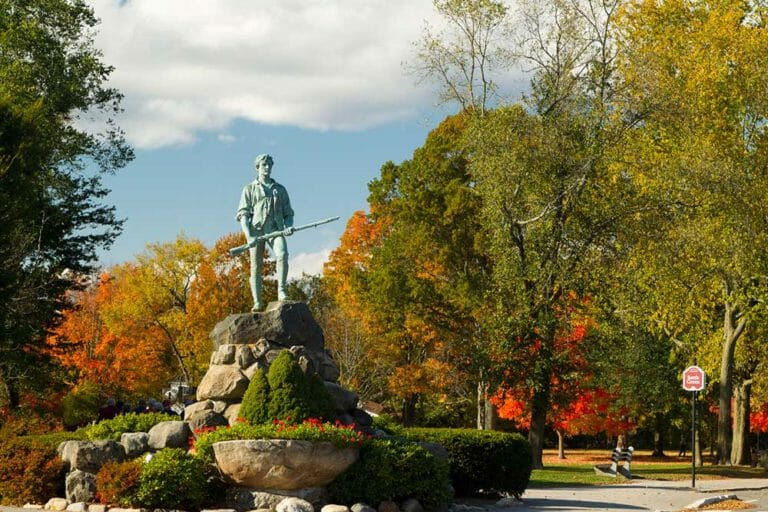 USA –-(Ammoland.com)- "'The problem with Internet quotations is that many are not genuine.' – Abraham Lincoln"
Humorous as that may be, it's true, and for those of us striving to keep the argument in favor of an armed citizenry credible, it can be maddening seeing activist gun owners promulgating the spurious Washington "Liberty teeth" quote, or the supposed "1935 will go down in history!" crowing from Adolf Hitler.
As with spreading unfounded Internet rumors, all it takes is the antis catching you passing along debunked sayings as truth, and they'll use it to attack your reliability on everything else.
That's where "Proclaiming Liberty," partially inspired by the above "Lincoln quote," can really help.  Written by Second Amendment scholar, writer and speaker Philip Mulivor, who also serves as director of media relations for the grassroots group Ohioans for Concealed Carry, this is a book that can quickly—and enjoyably—be devoured in an afternoon, yet returned to often as a handy and definitive resource.
"The Web is littered with false or inaccurate quotations about the right to arms, and I felt the time had come to take out the trash," Mulivor writes. "I vetted more than 130 key quotes – including nearly all the famous firearms-related remarks attributed to our Founders – by checking them word-for-word against original books and documents (some predating the Declaration of Independence). The book debunks several phony quotes and sets the record straight on dozens of others. I also included several reproductions of title pages from antique books used in the research. Some are over 250 years old."
"Proclaiming Liberty" presents quotations from three main sources: Individuals, including historical and contemporary, from Aristotle to Tench Coxe to Suzanna Gratia Hupp; Courts of Law, Agencies and Publications; and Selected State Constitutions.  Also included are what Mulivor calls "a few quotes from the dark side…for their historical value, their jarring dissonance, and their ability to inspire gratitude to the patriots and heroes quoted throughout the rest of the book."
One of the useful things about this work is how it lends itself to being corroborated. A quote from Supreme Court Justice Louis Brandeis, which Mulivor cites on on page 21, was the springboard for a Gun Rights Examiner column in late January.  Its usefulness for further efforts is assured, as an authority, as "a friendly gateway to classic works that promise a genuine understanding of the Second Amendment," and as a debate tool. Who are rationally-inclined people going to listen to? Some frothing hoplophobe or William Blackstone?
"This book is intended to serve as the gold-standard of accuracy and attribution," Mulivor writes, and he's achieved that goal.  As I told him in my email reply to his review request:
My review policy is I only give good ones.  If I don't feel I can–for whatever reason–I say nothing and ask not to be pressed for why.  I will not publicly rain on someone's labor of love with my subjective opinion, and I will only recommend my readers spend their money on something I unequivocally endorse.
I unequivocally endorse "Proclaiming Liberty."
---
About David Codrea

David Codrea is a long-time gun rights advocate who defiantly challenges the folly of citizen disarmament. He is a field editor for GUNS Magazine, and a blogger at The War on Guns: Notes from the Resistance. Read more at www.DavidCodrea.com.