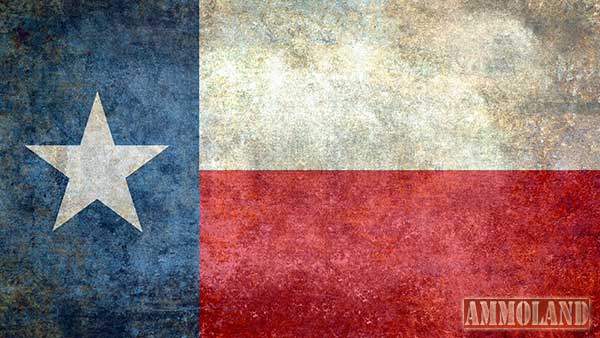 Houston, TX –-(Ammoland.com)- NRA-ILA Hunting Policy Division has taken the lead to include Texas with other states that allow game animals to be hunted with legally possessed suppressors. Check www.tsra.com Tripp Talk for more on the requirements to own a registered suppressor.
Suppressors are currently allowed in the field for for non-game animals, such as hogs, coyotes, and exotic animals which are not under the control of the state.
NRA-ILA Hunting Policy Alert
Recently, NRA-ILA notified you of the opportunity to submit comments online in support of this administrative rule change that would positively impact hunting in the Lone Star State. In addition to voicing your opinion electronically Click Here and scroll to "Lawful Means," now you also have the opportunity to weigh-in on this debate by personally attending one of the public meetings being held across the state seeking comment on the department's hunting regulation proposals.
Please make plans to come and voice your support for this common sense reform!
TPWD Public Hearing Calendar
* * * All meetings are open to the public and begin at 7 p.m. ***
March 6
Beaumont, Holiday Inn & Suites, 3950 I-10 South.
Denison, Center for Workplace Learning (Room #111), 6101 Grayson Drive.
Nacogdoches, Nacogdoches Co. Courthouse Annex, 203 West Main.
San Antonio, Lions Field Adult Center, 2809 Broadway.
March 13
Dickinson, TPWD Dickinson Lab, 1502 FM 517 East (Pine Drive).
Fort Worth, Kennedale High School, Gymnasium, 901 Wildcat Way, Kennedale.
Marshall, Lions Community Center, 1201 Louisiana Street.
March 14
Port Isabel, Port Isabel Community Center, 213 Yturria.
March 20
Houston, Sheldon Lake State Park, Regional Headquarters Classroom, 14200 Garrett Road.
McKinney, Myers Park & Event Center, 7117 County Road 166.
New Boston, Bowie County Courthouse (2nd floor), 710 James Bowie Drive.
TSRA's Annual Meeting Huge Success
TSRA's Annual Meeting in Mesquite last weekend was well-attended and a huge success.
Lt. Governor David Dewhurst spoke at a key-note luncheon on Saturday. His business background and ability to bring contentious members to the table for discussion is credited with a decade of pro-gun bills passing in the Texas Senate. Regardless of the job, Dewhurst is up for the task to preserve hunting and gun rights for all.
Any return to rights is a return for us all!
Keep the Faith
Sincerely, Alice Tripp
Texas State Rifle Association
---
About Texas State Rifle Association

The Mission of the Texas State Rifle Association is to protect and defend the inalienable rights of the individual Texan to acquire, possess, transport, carry, transfer ownership and enjoy the right to lawful use of firearms for self preservation, for the defense of family and property and the common defense of the Republic and the individual liberties of the people. Visit: www.TSRA.com