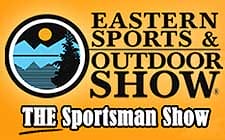 HARRISBURG, PA – -(Ammoland.com)- The Susquehanna River Waterfowler's Association (SRWA), an organization dedicated to promoting their sport and the health and stability of waterfowl populations by protecting and improving wetland environments, has received the 2012 Eastern Sports & Outdoor Show Achievement Award.
SRWA's membership includes both hunters and non-hunters throughout Central Pennsylvania and the Chesapeake Bay region who assist in the generation of funds to ensure resources are available for wetland projects, educational studies and youth education.
SRWA has received numerous awards throughout the years for their work in conservation. Most notably, The Atlantic Flyway Counsel recognized the SRWA for their efforts to help fund waterfowl conservation studies such as the Atlantic Brant Project. Over $18,000 was raised by SRWA with all proceeds forwarded to the counsel to offset their costs.
Locally, the SRWA membership focuses on the conservation of wetland habitat by constructing and installing nesting structures, along with planting seeds and aquatic plants for local and migrating waterfowl.
Youth education is also a priority for the organization. Members assist with hunter education courses and attend numerous youth field days throughout the year.
The Eastern Sports & Outdoor Show Outdoor Achievement Award for Conservation is presented annually to an individual or organization in recognition of their demonstrated commitment to protecting and improving our outdoor resources and animal habitats.