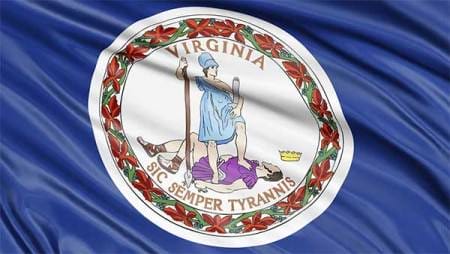 Covington VA –-(Ammoland.com)- ACTION ITEM: Last night Delegate Scott Lingamfelter's bill HB 929 passed out of subcommittee.
VCDL opposes this bill because it lets RETIRED Commonwealth Attorneys carry concealed handguns everywhere they go, including places that a concealed handgun permit holder can't carry, such as on K-12 school grounds! Also their names, addresses and other personal information can't be given out by a Circuit Court Clerk like it can for a CHP holder.
HB 929 creates an unacceptable double standard. Lawyers who retire from the Commonwealth, and who have no firearms training, are given extraordinary concealed carry privileges, that are denied to CHP holders who have had firearms training!
The government loves to arm itself while denying the same level of protection to the citizens it is supposed to be serving. I, for one, am tired of it.
It's not that we want retired Commonwealth Attorneys disarmed. Quite the contrary, they absolutely should be allowed to carry a gun for self-defense and a CHP will do the job nicely. Their lives are not less valuable than your life or mine, BUT their lives are also NOT MORE valuable than your life or mine.
Delegate Lingamfelter is usually good on guns, but this bill is simply wrong.
Let's tell our Delegates to OPPOSE HB 929. Click on the link below: https://tinyurl.com/8ykl56f
LEGISLATIVE UPDATE
On Thursday morning the following bill passed out of the Militia, Police, and Public Safety subcommittee #2:
HB 237, Delegate Cosgrove, moves long gun background checks from the Virginia State Police to the federal National Instant Check System.

Also on Thursday evening the following bills passed out of the Militia, Police, and Public Safety subcommittee #1:

HB 25, Delegate Cole, protects concealed handgun permit info from dissemination by Circuit Court Clerks. VCDL strongly supports this bill
HB 754, Delegate Cline, removes fingerprinting as local option for getting a CHP. VCDL strongly supports this bill
HB 929, Delegate Lingamfelter, gives RETIRED Commonwealth Attorneys the special carry privileges of an off-duty police officer.

VCDL opposes this bill
This bill was carried over until next year:
HB 592, Delegate Merricks, exempts permit holders from a state background check on the purchase of a firearm.
---
About Virginia Citizens Defense League, Inc. (VCDL)

VCDL is an all-volunteer, non-partisan grassroots organization dedicated to defending the human rights of all Virginians. The Right to Keep and Bear Arms is a fundamental human right. Visit: www.vcdl.org