By Chris W. Cox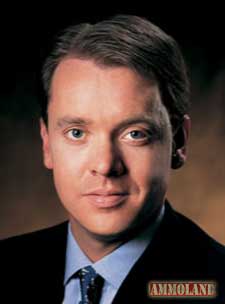 FAIRFAX, Va. –-(Ammoland.com)- Too many Americans have, for one reason or another, have chosen to sit on the sidelines by not registering to vote. Unfortunately, this includes too many American gun owners. It's part of my job to do something about that.
That's why the NRA Freedom Action Foundation is wasting no time this year to launch our massive "Trigger the Vote" voter registration drive. Protecting our freedoms requires an informed electorate that's motivated to go to the polls. We know that when gun owners vote, freedom wins!
But in virtually every state, you have to be registered before you can vote. That's why the NRA Freedom Action Foundation sponsors the important "Trigger the Vote" voter registration campaign, featuring film legend Chuck Norris as our Honorary Chairman.
This year, Chuck is getting an assist from another action hero – R. Lee "Gunny" Ermey, retired Marine Corps Gunnery Sergeant, and member of the NRA Board of Directors. We are proud that Gunny volunteered his time to film a new voter registration PSA, and we wanted to give NRA Members the first look. Here's what Gunny had to say about the ad:
"Listen up and hear me well! This is a critical time for our nation, and too many people are sitting back to let others do the hard work. So it's time for all of us to put some gas in it and persuade all eligible gun owners to register. That's why I volunteered my time to film the ad shown here. Now it's your turn and I want to see results! Start now by sending this message to everyone you know who supports the Second Amendment. I expect 110% right now from everyone who values our freedoms! NO EXCUSES. And remember — pain is just weakness leaving the body!" – R. Lee "Gunny" Ermey, NRA Board of Directors
Sounds like he's serious! Watch the ad here and send it to your friends, family, and fellow gun owners.
Sincerely,
Chris W. Cox
Executive Director
NRA Institute for Legislative Action
About:
Established in 1871, the National Rifle Association is America's oldest civil rights and sportsmen's group. Four million members strong, NRA continues its mission to uphold Second Amendment rights and to advocate enforcement of existing laws against violent offenders to reduce crime. The Association remains the nation's leader in firearm education and training for law-abiding gun owners, law enforcement and the military. Visit: www.nra.org