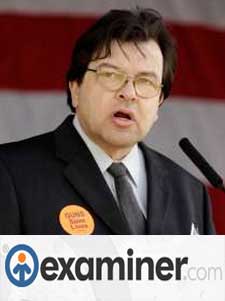 USA –-(Ammoland.com)- "Do you remember the '40 dollars' stories back in December?" a February 14 White House email from David Plouffe, Senior Advisor to the President begins.
Why yes I do.
"Then you shared your stories," Plouffe continues. "Thousands of Americans from different circumstances all spoke out with the same voice, and it was undeniably powerful."
Thanks,Mr. Plouffe. I thought so too.
Now the White House wants to hear from us again. But first, they ask us to watch a video explaining "Why Your Voice Matters".
I never got an invitation to participate, so I guess my voice wasn't one of those "same" ones they were looking for.
But back to Plouffe's email:
And this time, we want to put a face to your voice. So take a minute to snap a photo. And if you can, show us what you'll have to give up without that extra money in your paycheck. We'll use images from Americans around the country on WhiteHouse.gov to show how the payroll tax cut helps real people.

Share your picture and story today.
Well, OK then.
Continue reading on Examiner.com http://www.examiner.com/gun-rights-in-national/what-would-you-do-with-40-obama-asks-for-pictures
About David Codrea:
David Codrea is a long-time gun rights advocate who defiantly challenges the folly of citizen disarmament. He is a field editor for GUNS Magazine, and a blogger at The War on Guns: Notes from the Resistance. Read more at www.DavidCodrea.com.