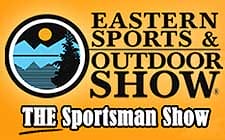 HARRISBURG, PA – -(Ammoland.com)- Wildlife For Everyone Endowment Foundation, a non-profit organization that works with state agencies to preserve and enhance wildlife habitat, wildlife scientific research, wildlife education, land preservation, youth programs, and to construct a wildlife education and research center, has received the 2012 Eastern Sports & Outdoor Show Youth Mentor Award.
As part of their education and youth missions, the foundation has worked to develop major funding support for the Pennsylvania Game Commission's Seedlings for Schools program, which supplies seedlings to more than a thousand schools across Pennsylvania each spring.
Most of the seedlings, which are shipped from the commission's Howard Nursery in Centre County, are part of the Seedlings for Your Class component of the program aimed primarily at third grade students. Each class or grade level receives enough silky dogwood or white pine seedlings for each student to take one home.
In addition, the seedlings come with an education package for the teacher, which provides the opportunity to teach a whole program around trees, environment, and the importance of planting trees in local communities.
Some of the seedlings are also shipped for the Seedlings to Develop Habitats component of the program, aimed at middle and high school students interested in planting them on school or community grounds, along a stream corridor to improve habitat, as a tree nursery or in an environmental area.
More recently, the foundation helped to expand an innovative college internship program that originated in 1999 in the Southwest Region of the Pennsylvania Game Commission to give college students hands-on experience in skills needed for careers in wildlife management.
The new Richard Guadagno Internship Program will provide stipends to students working eight-week internships with the commission's regional office for the first time.
Previous interns have worked in summer bat roost surveys, breeding bird surveys, Canada goose banding, bear trapping, wildlife habitat assessments, vegetation sampling, legal updates and deputy meetings, data entry and analysis, report writing, wildlife biometrics and tissue samples, library research, and educational programming.
The Eastern Sports & Outdoor Show Outdoor Youth Mentor Award is presented annually to an individual or organization in recognition of their demonstrated commitment to using their knowledge of the outdoors and outdoor sports to educate and help young people.