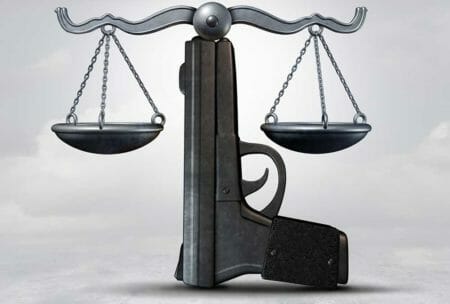 Maryland –-(Ammoland.com)- We are pleased to announce that the United States Court for the District of Maryland has just ruled on case of Woollard v. Sheridan.
It appears that we have won a significant victory.
Briefly stated, the Court Concluded:
IV. CONCLUSION
The Court finds that Maryland's requirement of a "good and substantial reason" for issuance of a handgun permit is insufficiently tailored to the State's interest in public safety and crime prevention. The law impermissible infringes on the right to keep and bear arms, guaranteed by the Second Amendment. The Court will, by separate Order of even date, GRANT Woollard's Motion for Summary Judgement and DENY Defendant's Motion for Summary Judgement.

Dated this 2nd Day of March, 2012

/s/

Benson Everett Legg
United States District Judge
The total impact of this ruling is still uncertain as it pertains to the issuance of permits to carry a concealed handgun in Maryland. We will keep you informed as more details become available.
John H. Josselyn
Legislative Vice President
---
About Associated Gun Clubs of Baltimore, Inc.

Associated Gun Clubs of Baltimore, Inc. (AGC), located in Marriottsville, Maryland. The Associated Gun Clubs of Baltimore, Inc. was formed on July 1, 1944 when a number of World War II veterans in the Baltimore, Maryland area began looking for a place for recreational and competitive shooting. They organized with several other Baltimore area shooting clubs to form the "AGC" Visit: www.associatedgunclubs.org