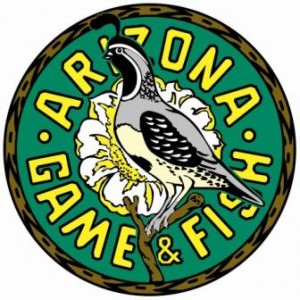 PHOENIX, AZ – -(Ammoland.com)- The agenda has been set for the Thursday, March 22 meeting of the ad hoc Sportsmen's Constituent Group to discuss how constituents can best unite and work together on issues and challenges affecting the future of hunting, fishing and Arizona's wildlife.
The public is invited to attend.
The meeting will run from 6-9 p.m. at the Arizona Game and Fish Department headquarters at 5000 W. Carefree Highway in Phoenix. It was called for by action of the Arizona Game and Fish Commission at its Jan. 25 meeting, due to the recent debate over important issues related to hunting, fishing and wildlife management.
The commission asked commissioner Kurt Davis to chair an ad hoc group that will explore ways to unite stakeholders in working together in a positive manner on important issues.
The agenda is as follows:
Welcome, introductions, overview.
Facilitated discussion (will be led by a professional facilitator):

What should be done to move forward in a positive, cooperative manner?
How could the Sportsmen's Constituent Group (working title at this point) be structured to accomplish the above?

Wrap-up, discussion of next steps, define action items.
There will be the opportunity to provide oral or written comments during the meeting. Comments can also currently be submitted in advance of the meeting via a web form at www.azgfd.gov/scg. Please narrow the scope of your comments to the questions posed in the agenda above. To submit comments on topics other than those in the above agenda, please use the form at www.azgfd.gov/comments.shtml.
Constituents who wish to provide oral comments during the meeting must do so in person at the Phoenix location. Those who are watching either via video stream at the Game and Fish regional offices or over the web at www.azgfd.gov/webcast can submit comments/questions via the web form, but will not be able to present oral comments.
In response to some constituent queries, meeting organizers emphasize that the meeting is not about rehashing recent events related to HB 2072, but rather, focusing on moving forward in a positive manner and cultivating a spirit of communication and cooperation between and among constituents, the commission, and the department. It is hoped that comments are directed toward that objective.
The Arizona Game and Fish Department prohibits discrimination on the basis of race, color, sex, national origin, age, or disability in its programs and activities. If anyone believes that they have been discriminated against in any of the AGFD's programs or activities, including employment practices, they may file a complaint with the Director's Office, 5000 W. Carefree Highway, Phoenix, AZ 85086-5000, (602) 942-3000, or with the Fish and Wildlife Service, 4040 N. Fairfax Dr. Ste. 130, Arlington, VA 22203. Persons with a disability may request a reasonable accommodation or this document in an alternative format by contacting the Director's Office as listed above.