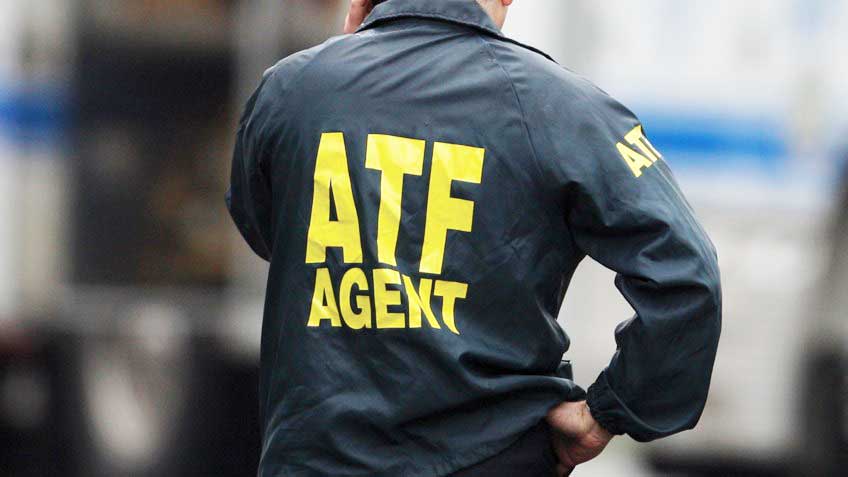 DETROIT –-(Ammoland.com)- Special Agent in Charge David McCain of the Bureau of Alcohol, Tobacco, Firearms and Explosives (ATF) Detroit Field Division today announced additional information in the Sept. 29, 2011 car bombing that resulted in serious injuries to Ohio Attorney Erik Chappell and his two minor sons.
The explosion occurred near the 1600 block of East Elm Avenue in Monroe, Mich., where Chappell and his sons were traveling to scheduled football practice.
McCain released information regarding the Improvised Explosive Device (IED) used in the bombing. An IED is essentially a homemade bomb, not commercially manufactured but it may have commercial components included. Some of the commercial components believe to be used in the construction of this IED were from toy cars according to ATF special agents, ATF forensic chemists, and the ATF National Laboratory.
McCain said some of the components used may have come from toy vehicles manufactured and sold under the brand names of Electrix RC, The Ruckus Monster Truck (Orange), Ruckus Monster Truck (Green), Circuit Stadium Truck (Red), Circuit Stadium Truck (Gray) Boost Buggy (Orange) and the Boost Buggy (Blue) model.
According to an ATF profiler, the suspect(s) held such a grievance toward the victim, Chappell, that he or she was willing to kill him and innocent children to exact his or her revenge. The use of command detonation along with the shrapnel to increase the lethality of the device supports this theory.
Individuals who use explosives to engage in such target-specific extreme violence often exhibit the following personality traits:
Individuals, who seek excessive revenge for perceived grievances, use the motto, "I don't get mad, I get even."
Individuals possess anger that is noted by others around them; in fact, friends and family members may have suffered verbal, physical, and emotional abuse by them due to their tempers.
This anger may color his or her thinking, blaming others for perceived mistakes and shortcomings in his or her own life. He or she may not take appropriate responsibility for his or her actions.
Individuals are self–centered – it's all about them. They may display a degree of callousness or lack of concern for the rights of others.
These subjects may engage in other criminal behavior, such as frauds, schemes, property crimes, and assaults.
These individuals typically have problems in their lives, particularly with their relationships and employment.
McCain said the person responsible for the design and construction of this device possesses knowledge of electronics, radio control circuitry, tool, and metalworking. The individual would have had to have a private workspace to store, assemble and construct his or her device. These skills will have been developed through his or her employment or hobbies, according to ATF profilers.
There may be more than one subject involved in this crime – that the author of the scheme enlisted the aid of another to carry it out. This factor will increase the likelihood that others beyond the pair may be aware of the truth behind this crime, or possess knowledge of this crime without realizing its significance.
"We are very confident that we will solve this case," said McCain. "Our immediate concern is that the subject has not yet been identified and that he or she ultimately did not achieve his or her goal, yet recklessly endangered the lives of children. It is disgusting that the suspect was willing to kill innocent children to achieve his or her goal. The subject has a clear knowledge of bomb–making and electronics and is astute enough to take steps to protect him or herself during the construction and placement of the device. However, we cannot emphasize enough the risk inherent with constructing and transporting destructive devices."
McCain additionally announced the increase of the reward in this investigation from $10,000 to $20,000.
"This is a priority investigation within ATF," he said. "You, or someone you know, may possess knowledge of this crime. You may recognize the personality traits behaviors as belonging to someone you know. If you have direct knowledge of this case and fear for your safety, we can protect you. This crime may have taken a far more dangerous turn than some with inside knowledge may have expected. No one, especially innocent children, should be put in danger at the hands of this subject ever again."
ATF is asking that anyone with information that might be related to this matter call ATF at the ATF Hotline 1–888–ATF–BOMB (1–888–283–2662) or ATF ANN ARBOR at 1–734–887–0060.
---
About ATF
For more information on ATF, go to www.atf.gov.