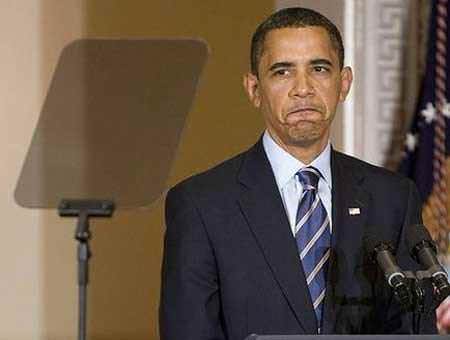 Washington DC – -(Ammoland.com)- In January, President Obama nixed the Keystone XL pipeline, which "would have carried as much as 830,000 barrels of oil a day from Alberta, Canada, and the Bakken Shale formation in North Dakota and Montana along a 1,661-mile path to Texas refineries."
Since that time, the price of gasoline has approached $5 a gallon in many parts of the country, yet Obama has criticized Republicans for trying to make the price of gas into an election-year issue.
As a matter of fact, on the same day that per-gallon prices for gasoline in Florida approached $6, Obama ridiculed conservative calls for more domestic oil production as a simplistic "bumper sticker plan" for cheaper gas prices.
But things changed on February 27, when TransCanada, the Canadian company behind the Keystone pipeline, announced that it was going ahead with the construction of a segment of the pipeline that will stretch from Port Arthur, Texas to Cushing, Oklahoma. Sensing the outrage that the American people were feeling over gas prices and realizing that the construction of a portion of the pipeline is sure to highlight how Obama is standing in the way of the construction of the rest of it, Obama spokesman Jay Carney suddenly offered a new explanation for why the pipeline had been nixed to begin with: "The reason why the Keystone XL required the review that it did is because it crossed … an international boundary."
In unrelated, yet related, news, Obama's Department of Justice recently oversaw a program (Operation Fast and Furious) that allowed 2,500 guns to cross an international boundary. It appears the administration had no qualms about that. And just last week, news broke regarding what may be a second gun-walking program. This one appears to have allowed guns tied to the murder of Immigration and Customs Enforcement agent Jaime Zapata to cross the international boundary into Mexico.
So here's where we are, folks: For the Obama administration, guns crossing an international boundary is one thing, but crude oil crossing such a boundary is quite another.
---
About AWR Hawkins

AWR Hawkins writes for all the BIG sites, for Pajamas Media, for RedCounty.com, for Townhall.com and now AmmoLand Shooting Sports News.
His southern drawl is frequently heard discussing his take on current events on radio shows like America's Morning News, the G. Gordon Liddy Show, the Ken Pittman Show, and the NRA's Cam & Company, among others. He was a Visiting Fellow at the Russell Kirk Center for Cultural Renewal (summer 2010), and he holds a PhD in military history from Texas Tech University.
If you have questions or comments, email him at [email protected]