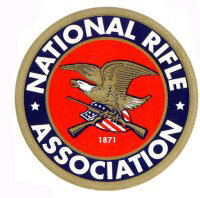 FAIRFAX, Va. –-(Ammoland.com)- The NRA has partnered with the Rockcastle Shooting Center at Park Mammoth Resort to host the inaugural Women's Outdoor Adventure in Park City, Kentucky.
Scheduled for April 30-May 7, 2012, this exciting new program is an eight-day shooting and outdoor event.
Developed by the NRA Women's Programs Department, the Women's Outdoor Adventure allows ladies to explore the outdoors and the shooting sports with personalized instruction from world-class shooters and one-of-a kind activities.
Attendees receive personalized instruction during the event from some of the country's best female competitive shooters and instructors. Kay Miculek and Debbie Keehart from Babes with Bullets will be leading the rifle and pistol instruction, respectively. Shotgun instruction will be lead by world-class shotgun shooter Elizabeth Lanier. After learning to shoot all three types of firearms, attendees can try their hand at tactical-style 3-gun competition, one of the nation's fastest growing shooting disciplines. Instructors will also be performing a demonstration to showcase the speed and excitement of 3-gun competition.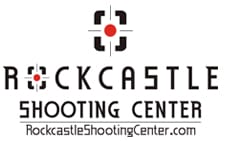 The ranges of the Rockcastle Shooting Center will also give attendees the opportunity to try sporting clays, personal protection shooting techniques, and cowboy-action shooting in a setting straight out of the Old West. The facility will also serve as location for some out the outdoor and social activities included in the Women's Outdoor Adventure.
"It is a pleasure to team up with the NRA to launch the Inaugural Women's Outdoor Adventure. The Rockcastle Shooting Center at Park Mammoth Resort is the perfect home to host this event for a dynamic group of women.

When we set out to develop the Rockcastle Training and Education Center, this type of event, with expert instructors introducing ladies to new shooting sports, is exactly what we had in mind" said, Nick Noble, CEO of Rockcastle Shooting Center.
Rockcastle Shooting Center is the newest addition to the Park Mammoth Resort property, which is already developing into the nations' premiere shooting sports resort. The shooting center offers a 15-station Sporting Clay course, 5 Stand, Pistol and Rifle Ranges out to 1,500 yards, a SASS Range and two 3-D Archery Ranges, which are open to the public with various levels of membership opportunities available. The center is nestled among the wooded ridges and valleys of the historic property encompassing 2,000 acres of the Park Mammoth Resort located in south central Kentucky.
Space is limited and the deadline to register is April 2, 2012. For more information on the Women's Outdoor Adventure or to download the event application, please visit www.nrahq.org/women/woa.asp or contact Ann Marie Foster at 703-267-1413 or [email protected]
For more information on Rockcastle Shooting Center and Park Mammoth Resort, visit www.parkmammothresort.us/