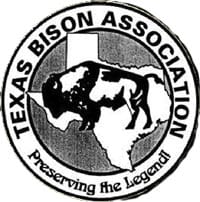 AUSTIN, Texas —-(Ammoland.com)- The Texas Bison Association (TBA) proudly announces the upcoming 2012 Texas Bison Conference, the largest event in the Lone Star State dedicated to an American icon — the American bison.
The two-day event will be held on May 4, 2012, and Mary 5, 2012, at the Holiday Inn Park Plaza in Lubbock, Texas, and will host bison producers and enthusiasts from across the country.
The annual TBA conference features field tours and informative seminars on raising bison, exhibitors from the bison and agriculture industries, and discussion among some of the industry's top bison experts. The event also includes a fun 'Buffalo Banquet' that provides attendees with a bison steak dinner as well as live and silent fund-raising auctions that include buffalo art, jewelry, ranch equipment, furniture and much more.
"We're very excited about this year's Texas Bison Conference. Our line up for tours and seminars and the level of participation we're receiving from members and sponsors promises to make this the largest and most successful event in the Texas bison industry," says Dan Humphries, president for the Texas Bison Association. "Bison ranching and bison products are more popular than ever before, and our conference brings together enthusiasts and producers who work hard every day to preserve and promote these magnificent animals."
Bison meat is very lean — containing less calories and cholesterol than either beef or chicken — and is a great alternative for people who want to improve their diet without giving up red meat. In addition, bison contributes about 69 percent more iron to a diet than beef and contains higher levels of vitamins and minerals, and is more non-allergenic and digestible than most other meats.
The Texas Bison Association is a nonprofit organization founded in 1994 by bison owners and individuals concerned with the preservation and promotion of the American bison. Today, the TBA provides assistance in raising and producing bison and promotes the nutritional health aspects of bison to consumers.
For membership, sponsorship or additional information about TBA or the Texas Bison Conference, call 512.778.9092 or visit www.TexasBison.org.
Headquartered in Austin, Texas, the Texas Bison Association is a non-profit organization of producers, ranchers and bison enthusiasts. For more information on Texas bison, bison ranching or membership in the Texas Bison Association, call 512.778.9092 or visit www.TexasBison.org.