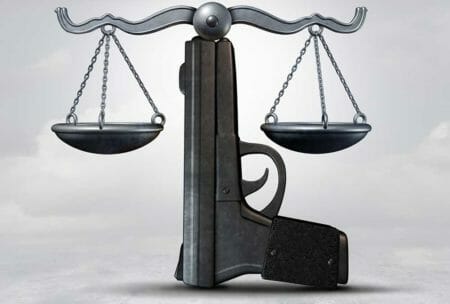 Missoula, MT –-(Ammoland.com)- In Maryland, a federal judge declared that Maryland's arbitrary denial of firearm permits was unconstitutional vis-a-vis the U.S. Constitution. Other than a great win for MD gun owners (thanks SAF), there are two significant balls in play in this case:
1) that the Second Amendment is not limited to the confines of one's home, an issue not resolved in D.C. v.Heller or McDonald v. Chicago, and
2) the standard of review to be used by courts when considering Second Amendment restrictions. Justice Scalia said in D.C. v. Heller that the old, low standard of "rational basis" was no longer a sufficient bar for governmental curtailment of this (now) fundamental right.
The courts are toying with stepping upwards to "intermediate scrutiny" or "strict scrutiny."
We argue that the proper standard of judicial review is contained within the Second Amendment itself and is "shall not be infringed," a standard higher than even strict scrutiny. The judge in this Maryland case uses an intermediate scrutiny standard, the lowest bar to government restriction beyond the rational basis Scalia declared in D.C. v. Heller would no longer suffice for government curtailment of the (now) fundamental RKBA. Still, it's important that the standard of review question is discussed and debated.
The Colorado Supreme Court (CSC) ruled that Students for Concealed Campus Carry (SCCC) must be allowed to pursue their lawsuit against the Colorado Board of Regents for the Regents' ban on the use of concealed weapons permits on Colorado campuses. Although the CSC only remanded the SCCC case back to lower courts for reconsideration, the CSC made it clear that it will not uphold the Regents' gun ban. This case is especially interesting because it examines issues very similar to those existing in Montana.
Don't forget, this is your week to celebrate the Right to Keep of Bear Arms in Montana, according to state law. Burn some powder (safely) or celebrate otherwise.
Gary Marbut, president
Montana Shooting Sports Association
---
About Montana Shooting Sports Association:

MSSA is the primary political advocate for Montana gun owners. Visit: www.mtssa.org