Selected Winners Will Have Their Product Photos Used in Next ATN Catalog and a Chance to Win Fabulous ATN Products.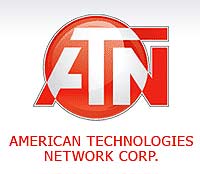 South San Francisco, CA –-(Ammoland.com)- American Technologies Network, makers of military, law enforcement, security and outdoor night vision and thermal applications, today announced their first ever night vision photo contest.
As one of the most innovative brands of Night Vision Optics, Goggles, Scopes, Monoculars and Daytime Rifle Scopes, ATN has thousands of products in use throughout the world.
The problem is they rarely get to see them in action. Because of this, ATN has called upon its fans to help build their photo library with images of ATN products in actual use out in the field.
Selected winners will have a chance to win some fun prizes, plus a chance to be featured in the next ATN catalog. ATN is looking for photos of their product line used in military, law enforcement, security, and / or outdoor scenarios. In order to qualify, photos must be submitted to the ATN Facebook wall with a brief description of the product used, the scenario in which it is used in, as well as the location of the photo, no later than June 30, 2012.
Prizes for the top photos chosen by ATN include:
1st Prize – ATN PVS14-3
2ND Prize – ATN Night Spirit-CGT
3rd Prize – ATN 10x43RF binoculars
4th Prize – ATN J600 Tactical Flashlight
5th Prize -ATN 7x30RF binoculars
Any photo that ATN decides to publish (except on the ATN Facebook page) will receive an ATN J68 Tactical Flashlight.
Submitted photographs must not contain imagery of profanity, nudity and / or use of illegal substances, cruelty to animals, defamation of property or people of any race, religion or gender. Such photographs will be immediately disqualified. An ATN product of your choice must be shown or used in the photograph. All photographs must be posted on ATN's Facebook page no later than June 30, 2012. Entrants are limited to one photograph per entry.
Contestants may use their current ATN products for their photographs or purchase one at www.ATNCorp.com.
All selected winners must sign a release waiver upon notification. ATN will reveal the winners through an official press release, as well as through their social networks, in mid July 2012.
This contest is open only to legal residents of the contiguous United States (excluding, without limitation, Puerto Rico and other US territories), who currently reside in the US and who are 18 years of age or older at the time of entry. To view the full Terms and Conditions of the contest, please visit here.
For more information, visit www.atncorp.com and check us out on Facebook.
You may DOWNLOAD the official ATN Photo Contest Announcement PDF here and the Terms & Conditions here.
About American Technologies Network, Corp.:
Headquartered in South San Francisco, California, ATN is a leading manufacturer of precision optics that includes night vision, daytime scopes, thermal imaging and binoculars. With over 100 models and over 15 years' experience in producing precision optics, ATN offers the world's largest selection from 1st Generation to 4th Generation. www.atncorp.com