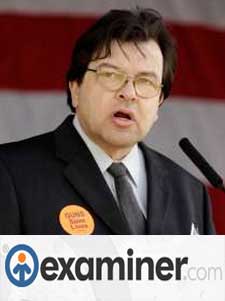 USA –-(Ammoland.com)- "New York City Mayor Michael Bloomberg called for the nationwide reform or repeal of Stand Your Ground laws today at an event in Washington D.C. to announce the Second Chance on Shoot First campaign," ABC News reported yesterday.
"Let's call that by its real name, vigilantism," the mayor told the National Press Club, adding "The NRA should be ashamed of themselves. This has nothing to do with gun owners rights. It has nothing to do with the second amendment."
"NYC mayor, civil rights groups target gun laws," Reuters said about the same media event, curiously giving that appellation to groups that are working to curb rights.
Politico reported the mayor calling such laws a "license to murder."
The thing is, it's well-known that the mayor travels with a retinue of taxpayer-funded armed bodyguards—even taking them with him to exotic locales such as his luxury hideaway in Bermuda, where normal practices do not generally allow local police to carry firearms.
Continue reading on Examiner.com http://www.examiner.com/gun-rights-in-national/bloomberg-reeks-of-hypocrisy-on-stand-your-ground-laws
About David Codrea:
David Codrea is a long-time gun rights advocate who defiantly challenges the folly of citizen disarmament. He is a field editor for GUNS Magazine, and a blogger at The War on Guns: Notes from the Resistance. Read more at www.DavidCodrea.com.