GLOCKPERFORM to provide confidence for everyday life through style and quality.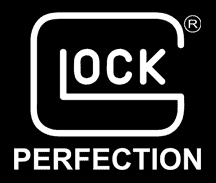 SMYRNA, Ga. –-(Ammoland.com)- GLOCK, Inc., the nation's leading pistol provider to American law enforcement agencies, is extending its support of the shooting market through the introduction of a new apparel line, GLOCKPERFORM.
Scheduled to officially launch at the 2012 NRA Annual Meetings and Exhibits in St. Louis, MO, the new apparel line is built to reflect the same enduring principles as GLOCK's pistols – function, quality and durability.
GLOCKPERFORM combines quality fabrics, relevant fits and elevated design to deliver a superior option in both casual and performance wear.
The casual line will include graphic and styled t-shirts, hats, hoodies and outerwear. Fabric will be garment washed, side-seamed and vintage-soft 100 percent cotton tees.
The performance line will include active and compression shirts, shooting jerseys and outerwear; fabrics will feature wicking, anti-microbial, temperature controlled and weather resistant technologies.
"GLOCK decided to launch GLOCKPERFORM to enhance and complement the lifestyle of our consumers," stated GLOCK Vice President, Gary Fletcher. "There is an indelible bond between GLOCK and our customers because GLOCK continues to produce proven products that instill confidence and deliver every time. Our new apparel line will reflect this same commitment."
The full line of GLOCKPERFORM will be available to the public on April 12, 2012 through the company's website, www.teamglock.com.
About GLOCK, Inc.
GLOCK, Inc. is a leading global manufacturer of pistols and accessories. GLOCK's superior engineering has produced a pistol with only 34 parts and a rugged polymer-frame, providing industry-leading reliability shot after shot. GLOCK is renowned for its pistols which are safe, featuring three safeties; simple, offering a low number of components to provide reliability; and fast, with no encumbering parts to slow the speed to fire. This combination makes GLOCK pistols the first choice among consumers and law enforcement, with 65% of agencies nationwide choosing to carry GLOCK. Austrian-engineered, the company has manufacturing facilities in the United States and Austria. Based in Smyrna, Ga., GLOCK, Inc. is an advocate for our nation's law enforcement and military personnel, as well as all citizens' Second Amendment right to bear arms. For more information, please visit www.teamGLOCK.com.