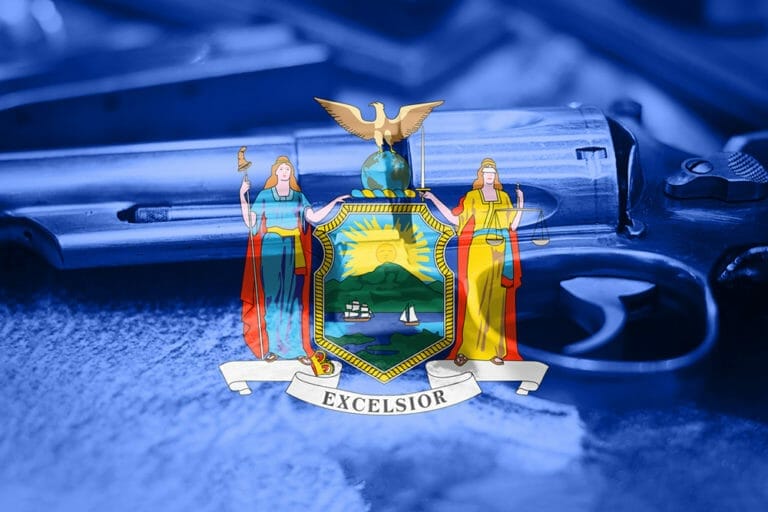 Charlotte, NC –-(Ammoland.com)-  New York gun owners finally have something to celebrate — a rare double victory in the Empire State.
The New York state budget was signed today by Governor Andrew Cuomo, and it eliminated CoBIS, the costly state ballistic identification database that wasted millions of taxpayer dollars while failing to solve a single crime! 
The final budget bill also struck a microstamping provision that had been included in an earlier Assembly version of the state budget.
After the state Assembly passed microstamping earlier this session, the Senate Codes Committee moved S675C, by state Senator Jose Peralta (D-13), to the Senate Rules Committee, making it unlikely a hearing would be held on it this session.  Undaunted, anti-gun Assemblymen inserted a budget provision that included microstamping in the Assembly budget, but thankfully this backdoor attempt failed.
Microstamping, like CoBIS, would be costly and ineffective.  In addition, this unproven technology is easily circumvented by criminals.  Enacting microstamping would also hurt local New York economies, as large manufacturing employers would be forced out of the state. Today, New York gun owners can be pleased that one gun control provision has been repealed and another has stalled for now.


---
About NRA-ILA

Established in 1975, the Institute for Legislative Action (ILA) is the "lobbying" arm of the National Rifle Association of America. ILA is responsible for preserving the right of all law-abiding individuals in the legislative, political, and legal arenas, to purchase, possess and use firearms for legitimate purposes as guaranteed by the Second Amendment to the U.S. Constitution. Visit: www.nra.org