Gun Rights with the Texas Governor and U.S. Congressman on Gun Talk Radio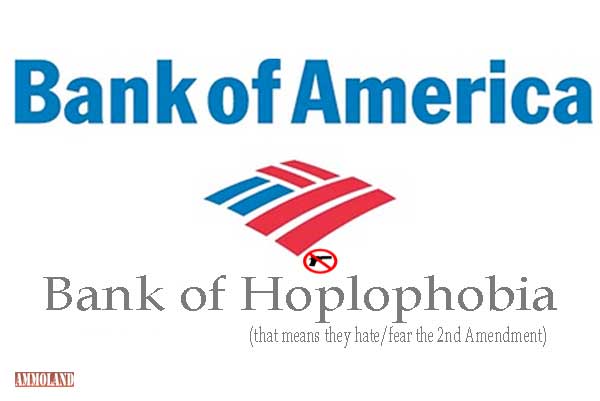 MANDEVILLE, LA –-(Ammoland.com)- It's firearms manufacturer McMillan Group International and the Bank of America refusal, this week on Tom Gresham's Gun Talk Radio, the original nationally-syndicated radio talk show about guns and the shooting sports.
While it's not uncommon to see retail businesses and restaurants refuse to do business with those that choose to carry a personal firearm, it is less common for a major bank to drop a client because the client is part of the firearms industry.
But as reported by Kelly McMillan, Director of Operations for McMillan Group International, that's exactly what Bank of America did last week. McMillan shared the story with media outlets and on the company's Facebook page, and has updated followers as it progresses.
Bank of America has claimed the story was untrue, and then was a misunderstanding.
Writes McMillan on their Facebook page, "McMillan Group has been in good standing with B of A and a loyal customer for the past 12 years. We were told that we must finalize all of our accounts because we manufacture firearms."
Hear the whole story and the latest developments this Sunday when McMillan calls Gun Talk.
It's the last few days to enter to win the Ruger 10/22 TakeDown! Grand Prize includes the brand-new rifle, carrying bag and two BX-25 magazines. Enter at www.guntalk.com/contest.
About:In its 18th year of national syndication, Tom Gresham's Gun Talk Radio airs live on Sundays from 2PM-5PM Eastern, and runs on more than 130 stations, plus on XM (Ch. 165) Satellite Radio. All Gun Talk shows can be downloaded as podcasts at http://www.guntalk.libsyn.com and Apple iTunes, or through one of the available Apps: the Gun Talk iPhone App, the Blackberry Podcast App, and the Gun Talk App for Android on Amazon. The Gun Talk Minute on XM also airs on XM 165, 166, 168 and Fox Sports every day throughout the week. More information is available at www.guntalk.com.