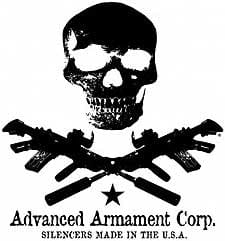 Lawrenceville, GA –-(Ammoland.com)- Advanced Armament Corp., LLC ("AAC") has announced that Mike Mers has been promoted to sales manager.
Mers started with the company in 2009 and previously held the position of inside sales representative.
In his new role as sales manager, Mers will be responsible for development and implementation of a strategic sales plan and overseeing key account managers, business development representatives and customer service representatives.
"Mike has been a key component of the sales department of AAC over the last three years and is an essential part of the company's growth," said Jay Bunting, vice president, distributor sales of Freedom Group.

"His experience and in-depth knowledge of the product will help continue the rapid growth of AAC's business in the future."
Advanced Armament Corp., LLC (AAC)
Advanced Armament Corp., LLC (AAC), headquartered in Lawrenceville, GA is an industry-leading supplier of signature noise reduction and flash reduction devices and combat-related accessories for the military, government and commercial markets. With their innovative design concepts, technologically-advanced manufacturing techniques and core focus on the end-user, AAC silencers and accessories have been selected by major firearms manufacturers, law enforcement agencies, commercial consumers, and military organizations globally since the company's inception in 1999.