Precision manufactured for maximum reloading and accuracy.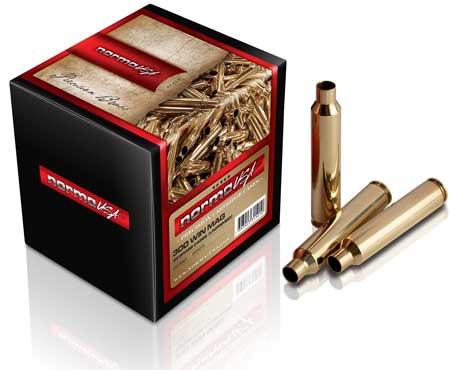 USA –-(Ammoland.com)- Norma USA, a subsidiary of the legendary Swedish manufacturer of superior hunting and target ammunition is now shipping their highly recognized brass components in 25-count boxes to major US retailers.
These superior components are made from the finest raw materials and using state-of-the-art production combined with the talents and skills of engineers build on the tradition of serious craftsmanship.Norma USA Brass 25-Count Box
The new brass components come in a convenient 25-count box providing reloaders with assurance and commitment for performance and quality. The brass case necks are annealed to prevent gas leakage and provide a firm bullet seating. The case can hold a bullet firmly for at least ten years without undue cracking as a result of aging material.
The hardness of the case body increases further down on the case body to avoid unnecessary stretching.
Around the primer pocket additional hardness prevents gas leakage and increased reloadability. Year after year, reload after reload, Norma USA Brass Components provide American Sportsmen with the most reliable brass cases delivering accuracy shot after shot.
For more information on Norma USA Brass Components or any of their other products, visit www.norma-usa.com