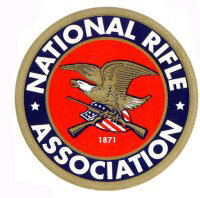 FAIRFAX, Va. –-(Ammoland.com)- School children in St. Louis, Missouri will soon be hearing the lifesaving message of the National Rifle Association's Eddie Eagle GunSafeâ Program.
Eddie Eagle staff, along with the Bellefontaine Neighbors Police Department, will be presenting their award-winning program to students from four elementary schools in the St. Louis area from Monday, April 9 through Wednesday, April 11.
A firearm accident prevention program designed for children in the Pre-K through the 3rd grade, the Eddie Eagle Gunsafeâ Program teaches children, if they find a gun, to: "STOP! Don't Touch. Leave the Area. Tell an Adult." Now in its 23rd year, the program has reached over 25 million children nationwide.
Since the Eddie Eagle program's inception, almost half a million Missouri children have heard its lifesaving message. Much of this is made possible through funds raised by Friends of NRA and grants distributed by way of The NRA Foundation.
"The Bellefontaine Neighbors Police Department has been instrumental in helping us bring Eddie Eagle's life saving message to the local elementary schools," said Eddie Eagle Program Manager Eric Lipp. "We're always happy to work with local law enforcement when it comes to teaching children firearm accident prevention."
Accidental deaths with firearms have been decreasing for decades and are currently at an all-time low among the U.S. population. Among children in the Eddie Eagle age group, fatal firearm accidents have been reduced more than 80% since the program's nation-wide launch. NRA believes that firearm accident prevention programs such as Eddie Eagle are a significant factor in that decline.
The program was created by past NRA President, Marion P. Hammer, in consultation with elementary school teachers, law enforcement officers, and child psychologists. It has been endorsed by the Office of Juvenile and Delinquency Prevention (within the U.S. Department of Justice) and has been praised by national and community organizations, governors, and state legislatures for its effectiveness.
"The NRA is proud to continue spreading the message of the Eddie Eagle GunSafe Program to communities all across the country," says Glen Hoyer, Director of the NRA Law Enforcement Division. "The program's success is unmatched and will continue to grow for years to come."
The NRA encourages citizens nationwide to participate in heightening firearm safety awareness within their local communities. Schools, law enforcement agencies, civic groups, and others interested in more information about the Eddie Eagle GunSafeâ Program can call the Eddie Eagle Department at (800) 231-0752 or visit their website at: http://www.nrahq.org/safety/eddie. Eddie Eagle will also be making public appearances at NRA's 141st Annual Meeting and Exhibits, to be held April 13-April 15 at the America's Center in St. Louis, Missouri.
THE EDDIE EAGLE GUNSAFEâ PROGRAM:
Schedule of Assemblies
Monday, April 9, 2012
Lewis and Clark Elementary 10:00 AM
10242 Prince Dr
St. Louis, MO 63136
Phone: (314) 868-5205
Elementary Principal: Dr. Jeannie Roberts
Moline Elementary 2:00 PM
9865 Winkler Dr
St. Louis, MO 63136
Phone: (314) 868-9829
Principal: Mrs. Chaketa Riddle ext. 4811
Tuesday, April 10, 2012
Perfect Gift Nursery and Learning Center 10:00 AM
10012 Bellefontaine Rd
St. Louis, MO 63137
Phone: (314) 869-4117
Danforth Elementary 1:00 PM
1134 St. Cyr Rd
St. Louis, MO 63137
Phone: (314) 868-9524
Principal: Dr. Nora Greenlee
Wednesday, April 11, 2011
Highland Elementary 10:00 AM
174 Shepley Drive
St. Louis, MO 63137
Phone: 314-868-4561
Principal: Ms. Gaston
Glasgow Elementary 2:00 PM
10560 Renfrew Drive
St. Louis, MO 63137
Phone: 314-868-4680
Principal – Dr. Rico